Happy friendship day to you all from PTE Study Centre. Sending love and best wishes to you on this friendship day.
PTE Study Centre is giving special offer on all AIWAS Plus Packages on this friendship day. We are giving 1 package as free with every package purchase. Which means, you can gift your friends our one of a kind AI Portal AIWAS Plus. Everything is digitalized, why not gifts? If you buy a AIWAS Plus package, you will get another one completely for FREE. And then you and your friends can Study for PTE together and utlize the best PTE online portal in the world.
Why AIWAS Plus?
First PTE AI Platform which Includes Speaking Content Recognition: Firstly, AIWAS Plus is our most advanced PTE training tool which is as able as any human PTE trainer, is the first AI based platform to include Speaking Content Recognition and Pitch Detection. This provides you a training platform with accurate AI-based scoring with detailed feedback.
Only English Proficiency Test Platform with Pitch Detection Technology: Secondly, no other tool has such feature which can detect pitch and provide accurate results. It also provides the fastest feedback for better improvements.
Only PTE AI Platform Developed by Industry Professional PTE Trainers: Thirdly, our professional trainers spent a great deal of time doing their research to come up this perfect tool that helps with the PTE preparation in the best possible way.
Better than Other PTE Tools: Lastly, AIWAS Plus is better than most of the other tools we have such as APEUni, Real PTE and PTE Tools. Our test result accuracy and success rate alone proves it.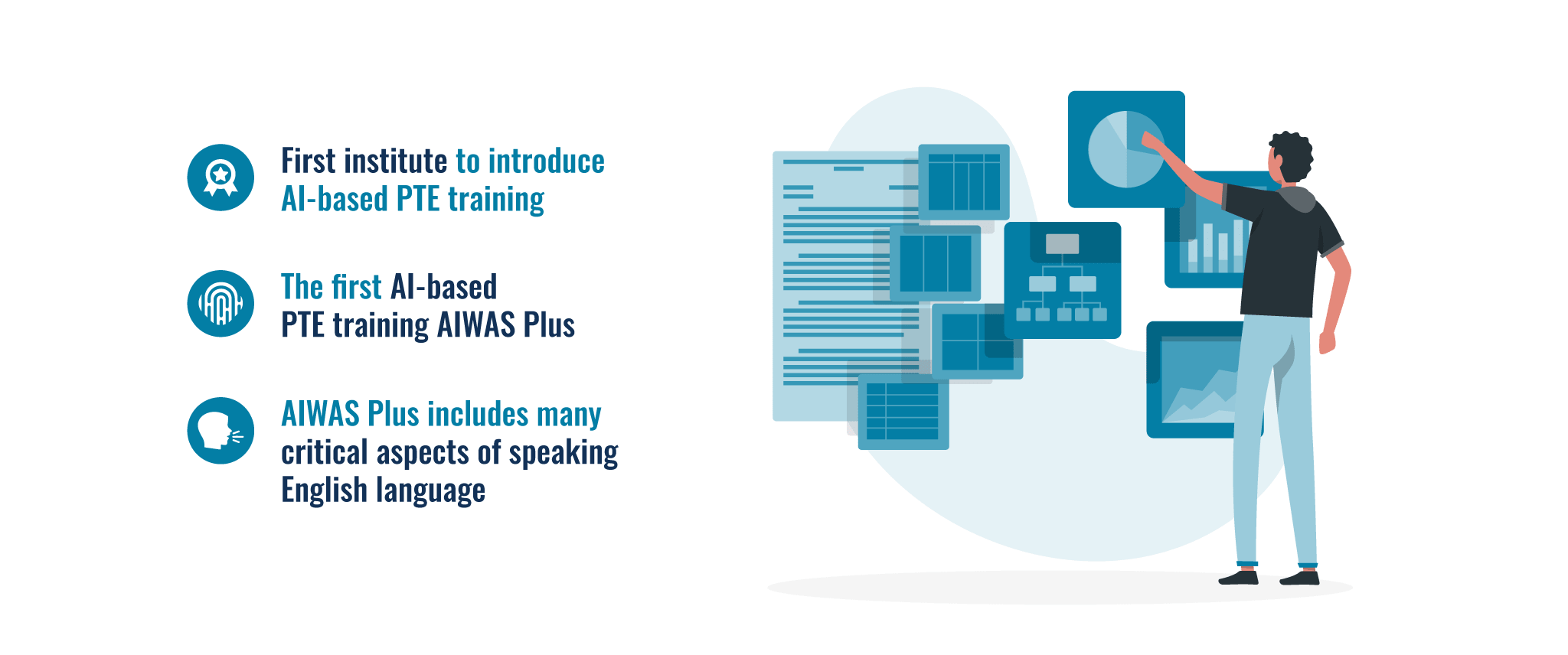 Why PTE Study Centre?
PTE Study Centre is the innovator of intensive PTE preparation program, PTE progress tracking system, and mentorship program.
We offer the best PTE course for PTE aspirants. We have industry professional PTE trainers. All our courses are designed by our TESOL/CELTA instructors.
We have developed the first AI based PTE training tool named AIWAS Plus, which is developed by the pioneer of professional training in Australia, PTE Study Centre.
So, hurry up and avail this limited Friendship Day Offer!!!