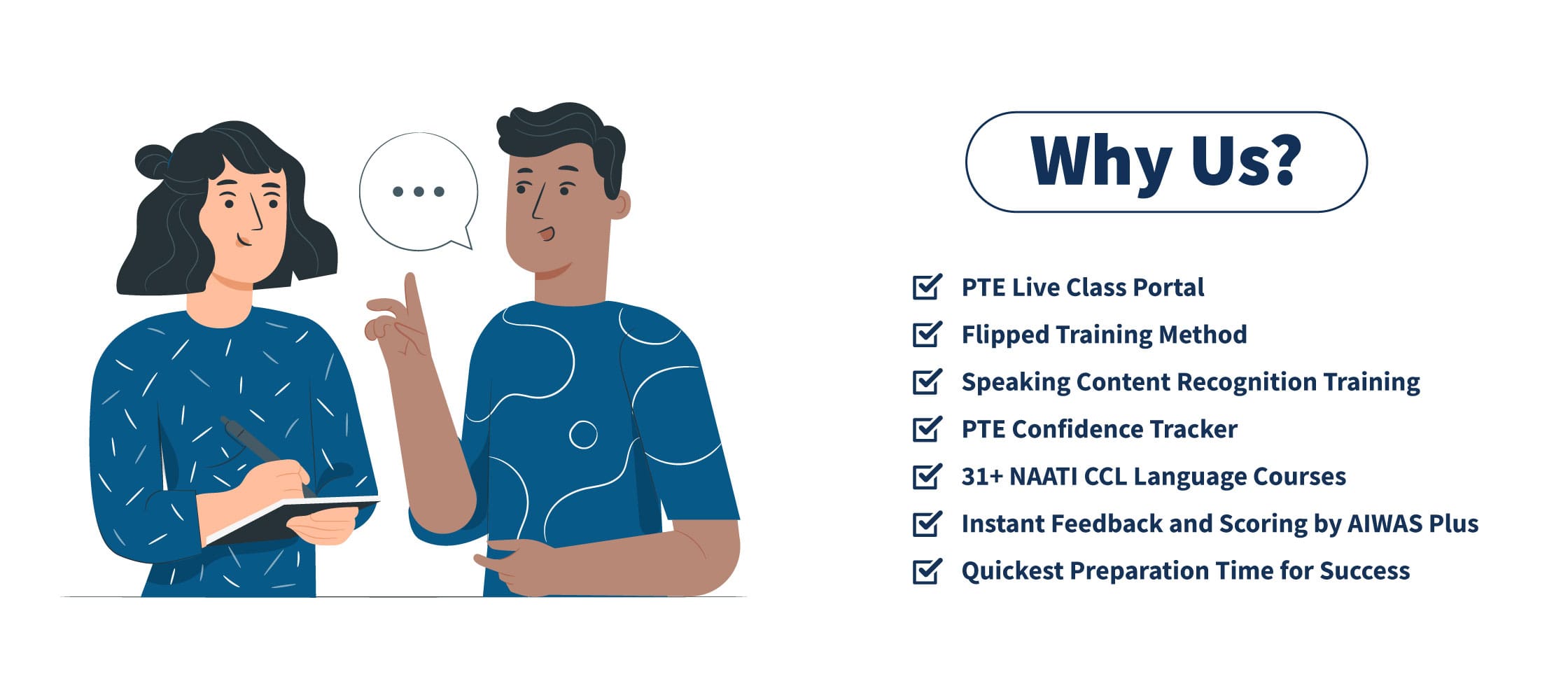 PTE Study Centre has claimed and maintained the number #1 spot by continuous success KPI 32000+ success in Australia. We are the industry leader in PTE training innovations such as Ai-aided Training, Intensive Training, Mentorship Program & PTE Progress Tracking Systems. We guarantee fastest possible success through our risk-free strategies. We provide the greatest possible flexibility in online training. We are the first one to adopt the flipped classroom model into our training methods and only institute in Australia to provide such model. We have 5+ campuses in 4 major cities in Australia- Adelaide, Brisbane, Melbourne, Sydney, Goldcoast.
PTE Study Centre provides easy access to the lecture portals 24/7, which means students can choose any time of the day at their convenience. They also have the opportunity to book personalized consultation sessions with teachers when necessary. During the consultation hours, students get their works reviewed and have discussions over specific topics they need proper understanding about from the classes.
We offer a well curated and structured question bank with questions from the latest real exams. Furthermore, AIWAS Plus by PTE Study Centre, an Artificial Intelligence system, enables students to practice all 20 topics that PTE offers. The automated scoring system and detailed feedback help students to prepare for the exam more effectively. It identifies the errors and recommends strategies that help correct the errors. In addition, AIWAS Plus also formulates a study plan around students' target score in PTE.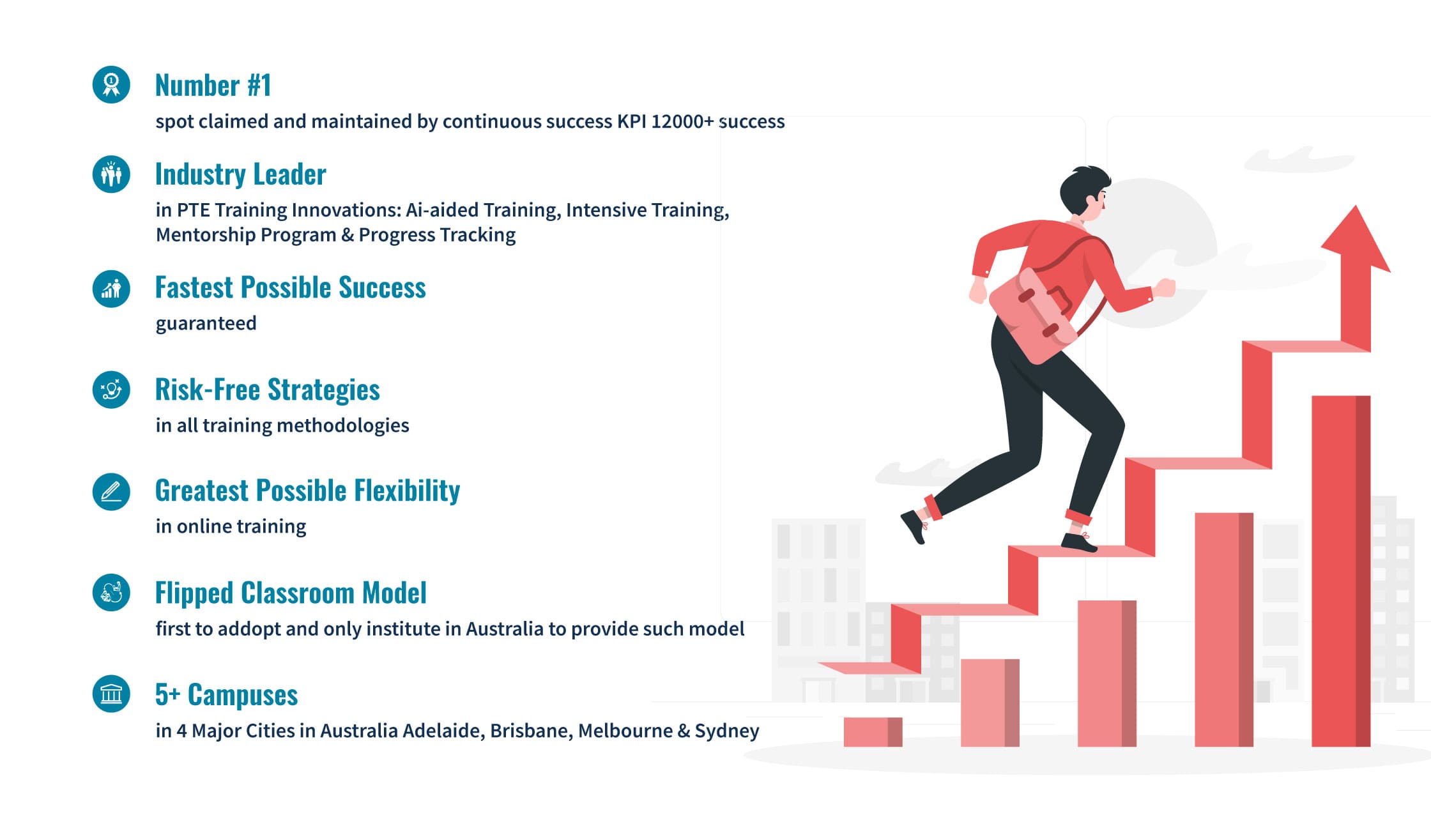 Apart from the full mock tests that are provided at the end of the week, there are weekly mock tests as well that are available at the end of each week. The tests cover all the topics from the lectures so the students know how much preparation is still needed.
Intensive classes are conducted in the weeks prior to the exam. In this way, students get the proper guidance from a study manual which contains relevant and frequently seen questions. Special practice materials are also provided to the students who are targeting certain question types in which they are weak.
The extensive resources along with the month long have proven to be very effective. Despite the large number of students enrolled in the PTE Study Centre, each student gets individual feedback to guide them properly to obtain their desired test scores.