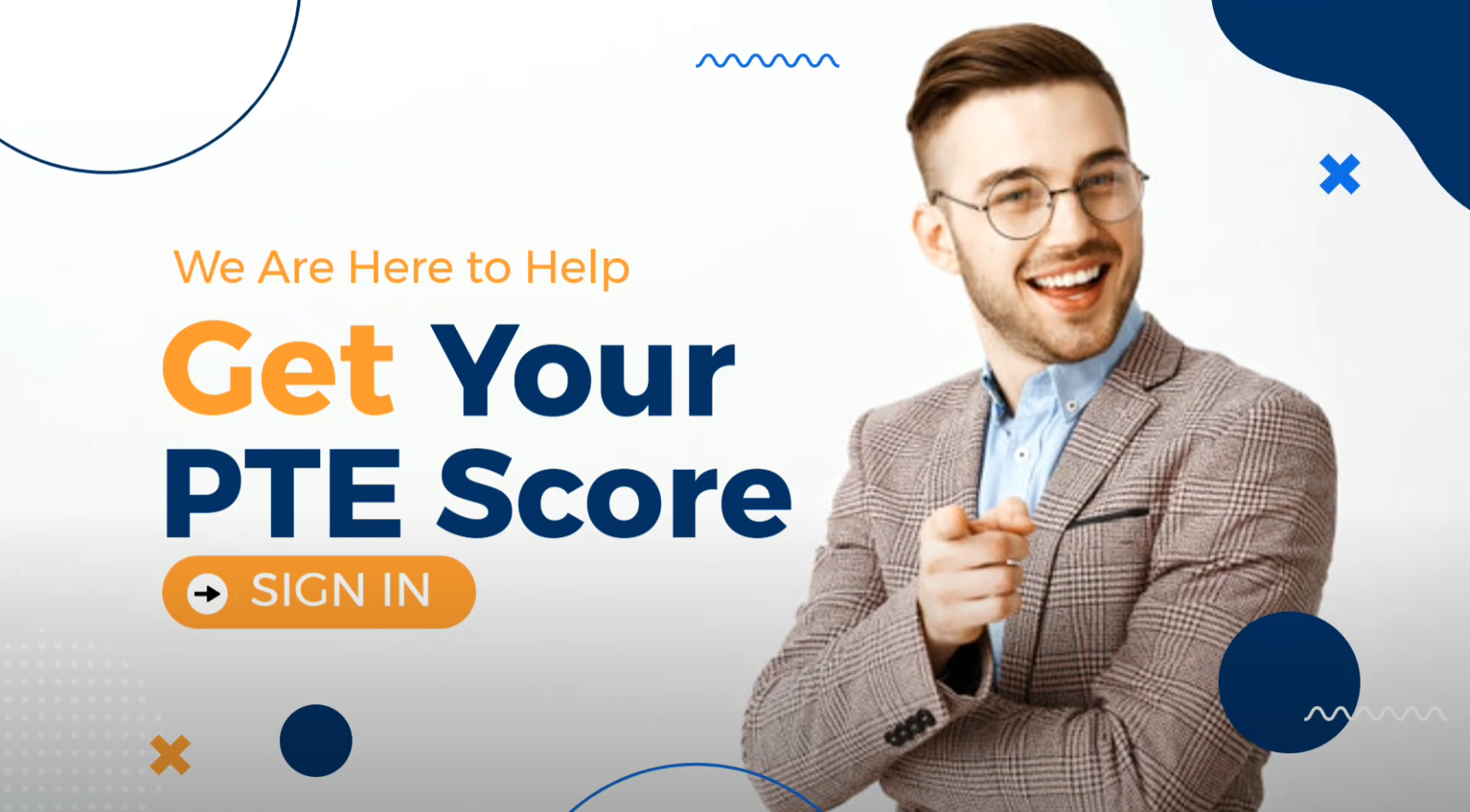 Welcome to Melbourne PTE Study Center, and thank you for your interest in our PTE courses. We are the most successful PTE coaching with the highest number of success stories (79 in PTE or IELTS Score 8; 65 in PTE or IELTS Score 7; 50 in PTE or IELTS Score 6) in Australia since 2014.
Currently, we are conducting our PTE Prep. Coaching both In-person/ Face to Face and Online. 
We publish PTE Prediction File (Monthly PTE Real Exam Question Summaries ) (the most common questions found in actual PTE exams, confirmed by more than 1000 students from Australia and Asia) every month.
We have the most advanced next-generation AI practice portal called AIWAS Plus which makes your PTE preparation more effective.
We provide 3 fully scored practice tests (Mock Tests) every week. This test is a simulation of the real PTE test and the scoring algorithm is very close to the real PTE exam. So every week you can check your PTE Prep. Progress 3 times and take the necessary steps to improve your PTE Prep to get the desired and required score in PTE as soon as possible.
The main services we provide at the time of your PTE Prep. Coaching with us are:
Live Classes/Lessons (both in-person/face to face and online).

3 full SCORED Mock Tests

(exactly the same as the real PTE exam) every week.

AIWAS PLUS Practice Portal Access

(24 x 7) ( Next-generation Artificial Intelligent Software that provides an instant PTE score and automatic feedback)

AIWAS PLUS Premium Speaking Practice Access

PTE Study Portal Access

(one-stop portal for PTE Monthly prediction files, 300+ hours of recorded video lectures, all necessary PTE materials, and 1-1 consulting booking access)

1-on-1 PTE Prep. consultations

with instructors (in-person/online).

PTE Preparation. Access to the study group
How to book a free PTE Trial Class :
Select your preferred topics/class day/class time.
Send a Free Trial Class request now to [email protected] OR alternatively, you can text your Trail Class Request to 0415 417 757.
After we receive your email/SMS, we will process your request and send you a Zoom Class Link if you would like to attend ONLINE.

OR If you would like to attend IN PERSON (face to face), please arrive at our centre 15 minutes before the class starts.
We offer a free trial class with our existing group so you can understand how we conduct our classes. Before you invest your valuable time and money, please consider how we can better help each other.
Frequently Asked Questions (FAQs)
What is the difference among 2 weeks, 1 month, 3 months, 6 months and 12 months PTE Prep. Coaching?
Ans: There is  NO difference in terms of services and features. All types of services and facilities are offered for an unlimited period of time, and students can avail the benefits of all our services up to his/her course duration. For example, we offer 3 full Scored Mock Tests every week. Thus, students enrolled for a 2-week course can avail a  maximum of 6 full Scored Mock Tests within 15 days. On the other hand, students enrolled in a 3-month course can avail a  maximum of 36 full Scored Mock Tests within 90 days. 
Note: You must exhaust all offers as per the schedule, these cannot be transferred. Example: We offer 3 full Scored Mock Tests each week. If a student only takes 1 Mock Test in a given week, he/she cannot take the rest of the 2 Mock tests next week.
What is AIWAS Plus Premium Speaking Access?
Ans: We provide an Artificial Intelligence-powered PTE practice portal. You can practice on this portal anytime you want within your course duration. This portal must give you detailed feedback with scores so that you can measure your progress. However, our speaking practice portal is premium and we pay an additional amount to Amazon and Google STT to get filtered and accurate results for your speaking skills. For this reason, we have limited the use of AIWAS Plus Speaking to a specific time period.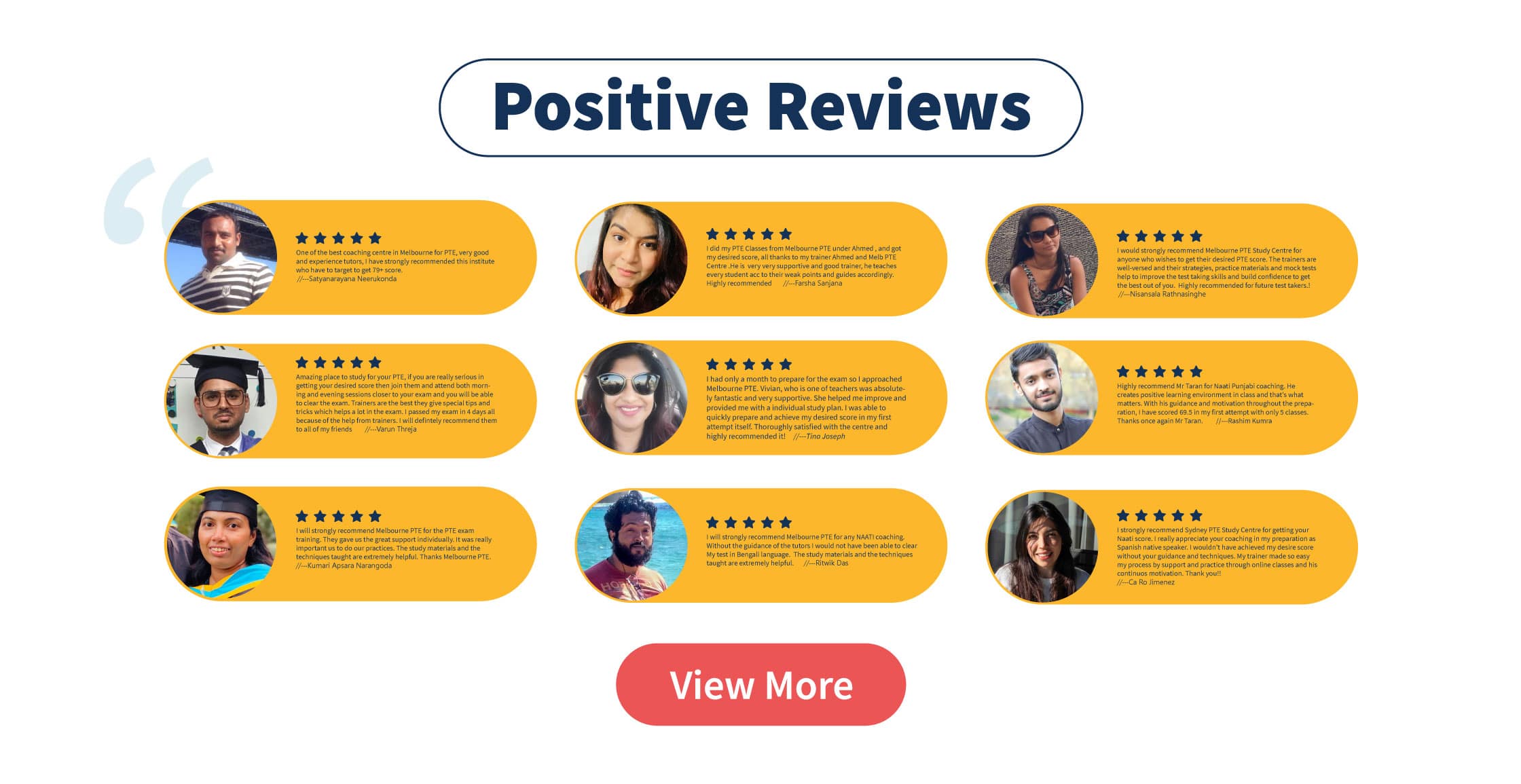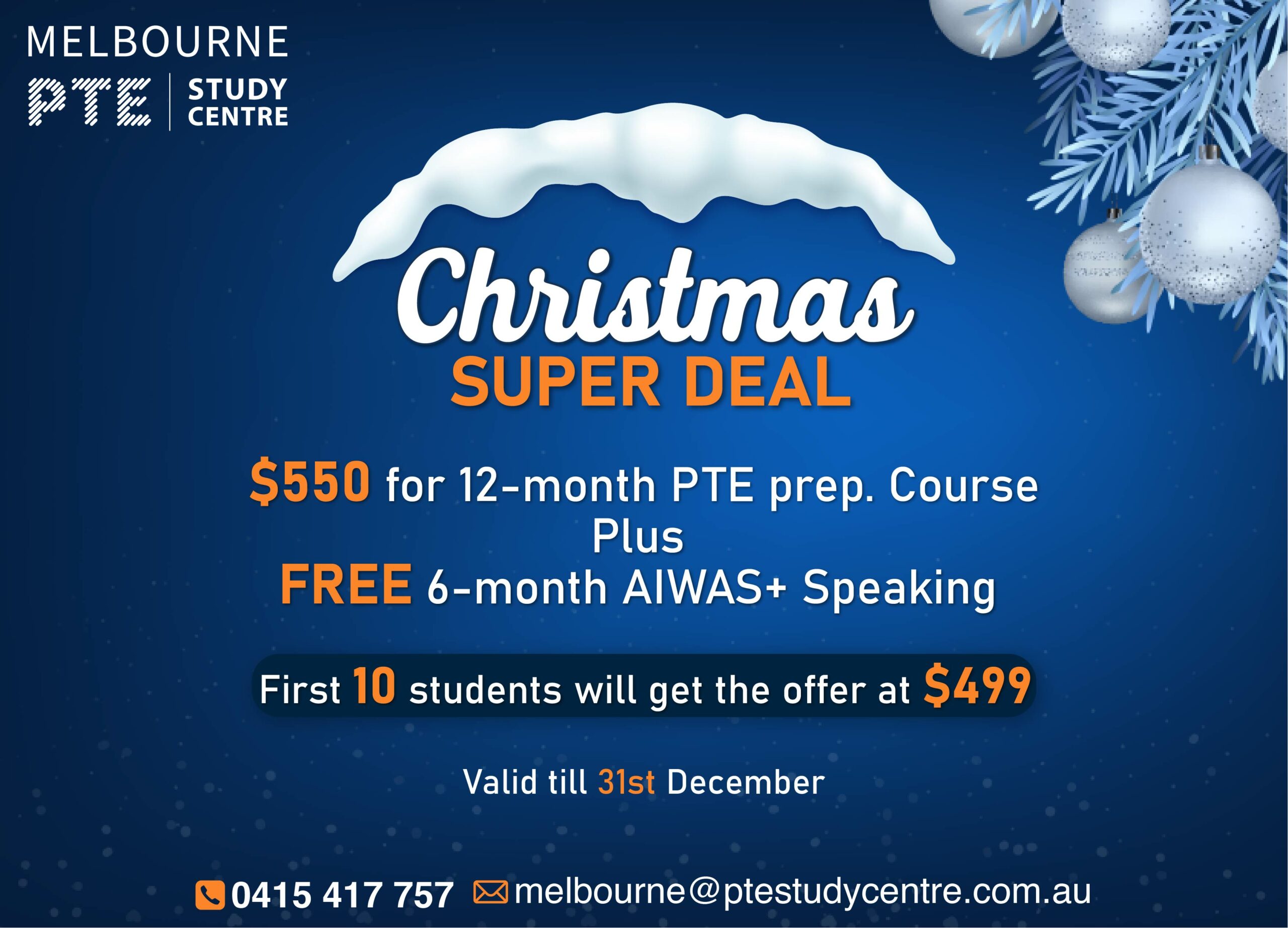 We are offering 12-month PTE prep. Course + 6-month free AIWAS plus Speaking access only at $550 (regular price $1100).
𝙏𝙝𝙚 𝙛𝙞𝙧𝙨𝙩 10 𝙨𝙩𝙪𝙙𝙚𝙣𝙩𝙨 𝙬𝙞𝙡𝙡 𝙜𝙚𝙩 𝙩𝙝𝙚 𝙤𝙛𝙛𝙚𝙧 𝙖𝙩 𝙤𝙣𝙡𝙮 $499
Best Offer from Best PTE Centre!!
For further information,
Call now @ 0415 417 757 or send us mail to [email protected]