Are you planning to give the PTE exam for your PR? Well, you should attend mock test before your final exam.
Before sitting for the final exam, one should always attend mock tests. It helps you to figure out your mistakes and builds confidence. These mock tests are just like your actual exam. You get to know the question structure, timing and what you can do and what you cannot.
Some PTE aspirants gets confused whether they should give the mock test or not. Yes, you should always attend atleast 1 mock test before you sit for the final PTE exam. Some might also think, "why should I waste extra money on the mock test, will it help me?" Keeping this in mind, PTE Study Centre is here to give you 1 FREE PTE Mock Test. It's absolutely free of cost! You can save $385 by this free mock test. Most importantly, this mock test is in our AI Portal AIWAS Plus. So, you will be able to use our AI Portal and give the mock test there.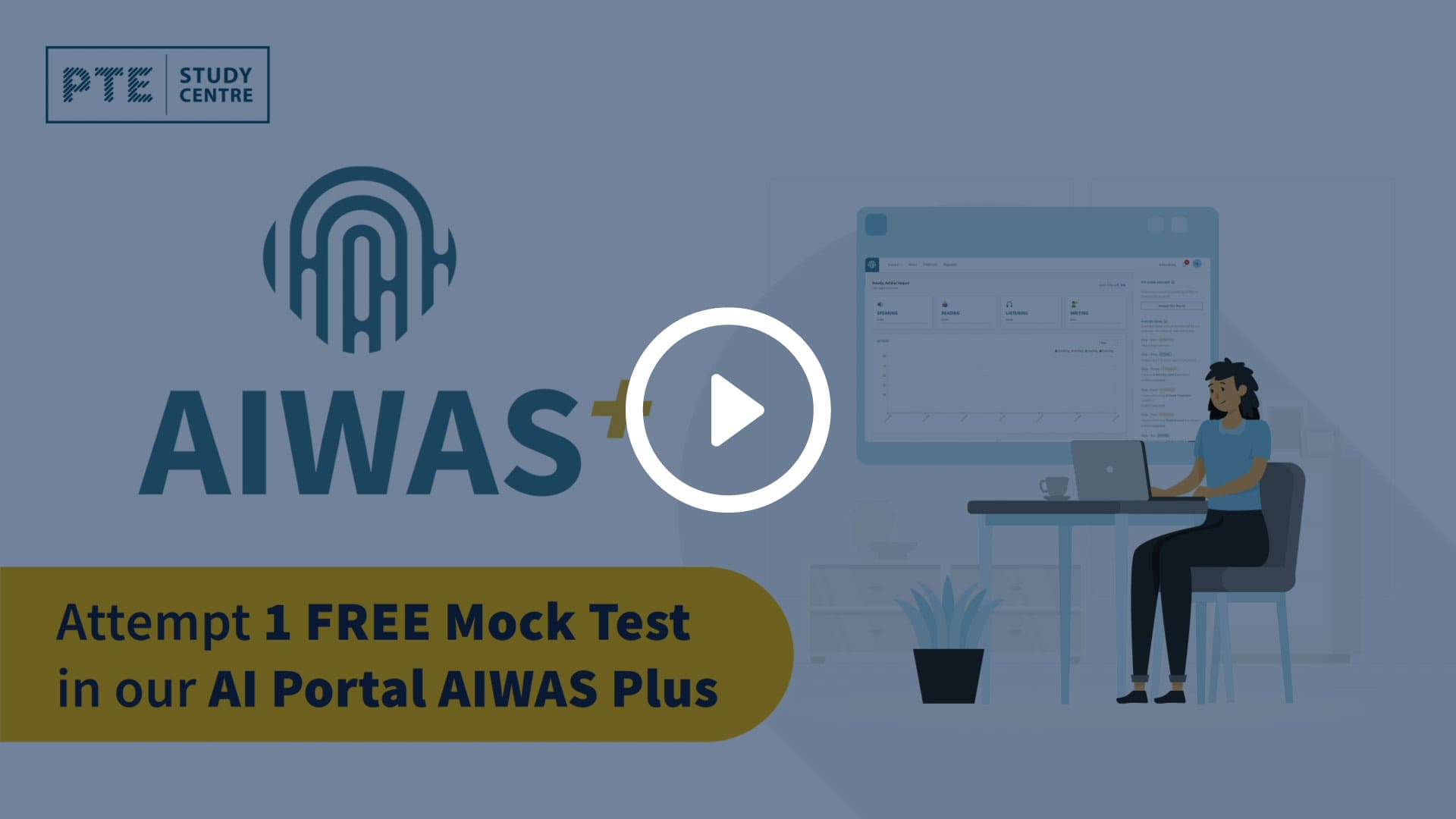 Importance of PTE Mock Test
You Will Be Familiar About The Test Format
Know Your Weak Areas That Require More Preparations
Enhances Your Chance of Scoring Great Marks
Get Professional Advice After the Mock Test
Saves Your Money
So, if you are planning to sit for your PTE exam soon, now is the time, attend 1 FREE mock test and save $385! Contact us now and get a FREE PTE Mock Test Coupon.