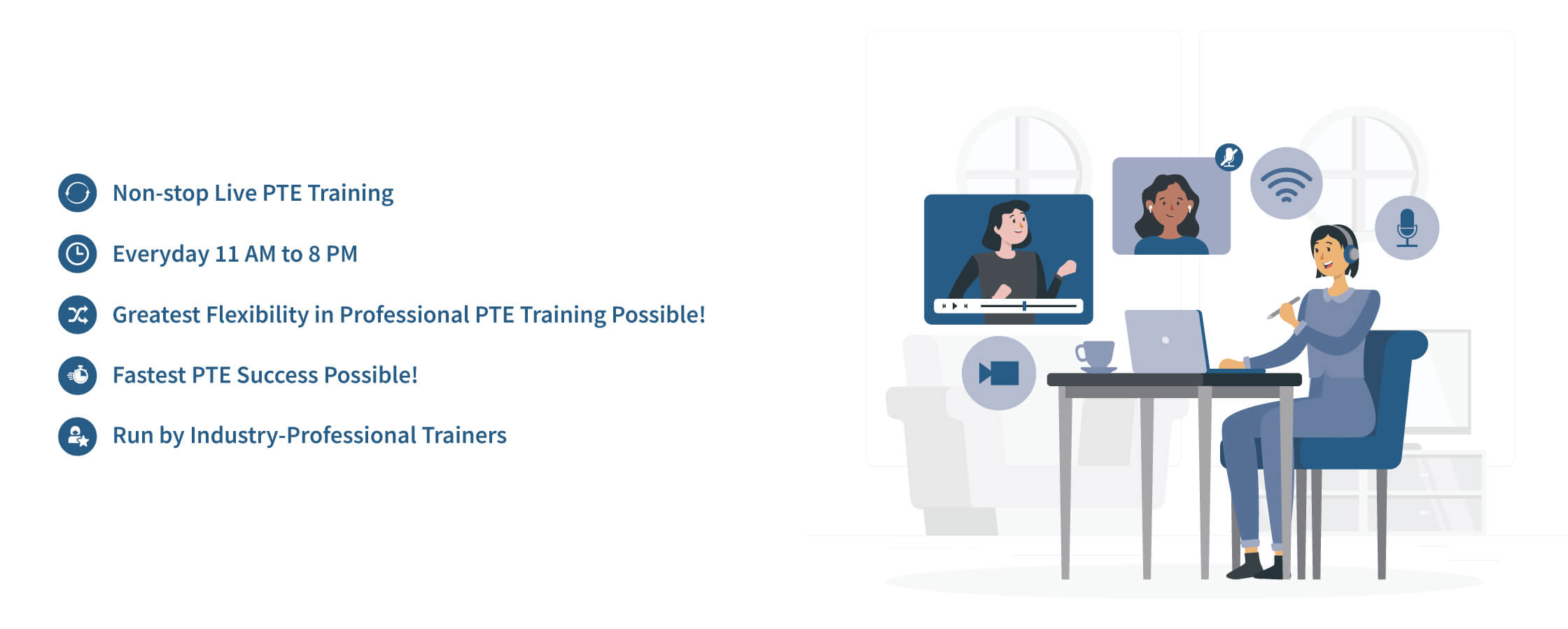 PTE Study Centre is the only institute in Australia that provides a NON-STOP PTE training model through an innovative online learning platform popularly known as "Live Class Portal".
This online platform was born out of the need to afford all PTE candidates in Australia the greatest flexibility possible in online PTE training during the covid-19 pandemic. Since then, we pride ourselves in providing the best online PTE training in Australia.
A PTE candidate enrolled through this non-stop model of PTE training gets to click in anytime between 11AM – 8PM to attend a LIVE PTE training session!! That means all training sessions are back-to-back, one session ENDS, and another one STARTS!!!!
Why Live Class Portal?
Greatest flexibility in professional PTE training possible
FASTEST PTE Success possible!
Run by industry leaders and professional trainers