PTE Study Centre is the first one to provide you with the all in one PTE package "PTE Infinity". In this package, you will get non-stop live classes, every day from 11 AM to 8 PM. There will be back-to-back live sessions where our trainers cover all 20 topics for your PTE preparation.
About Our PTE Infinity Package
During the first lockout, the PTE Study Centre came up with an unique idea to assist PTE candidates in achieving their targeted scores. Many students were concerned about falling behind due to the lockout during the beginning of the pandemic. This is when PTE launched its Non-Stop Live Class Portal to ensure that their learning progress is uninterrupted. PTE Study Centre is the only institute in Australia that offers this type of training.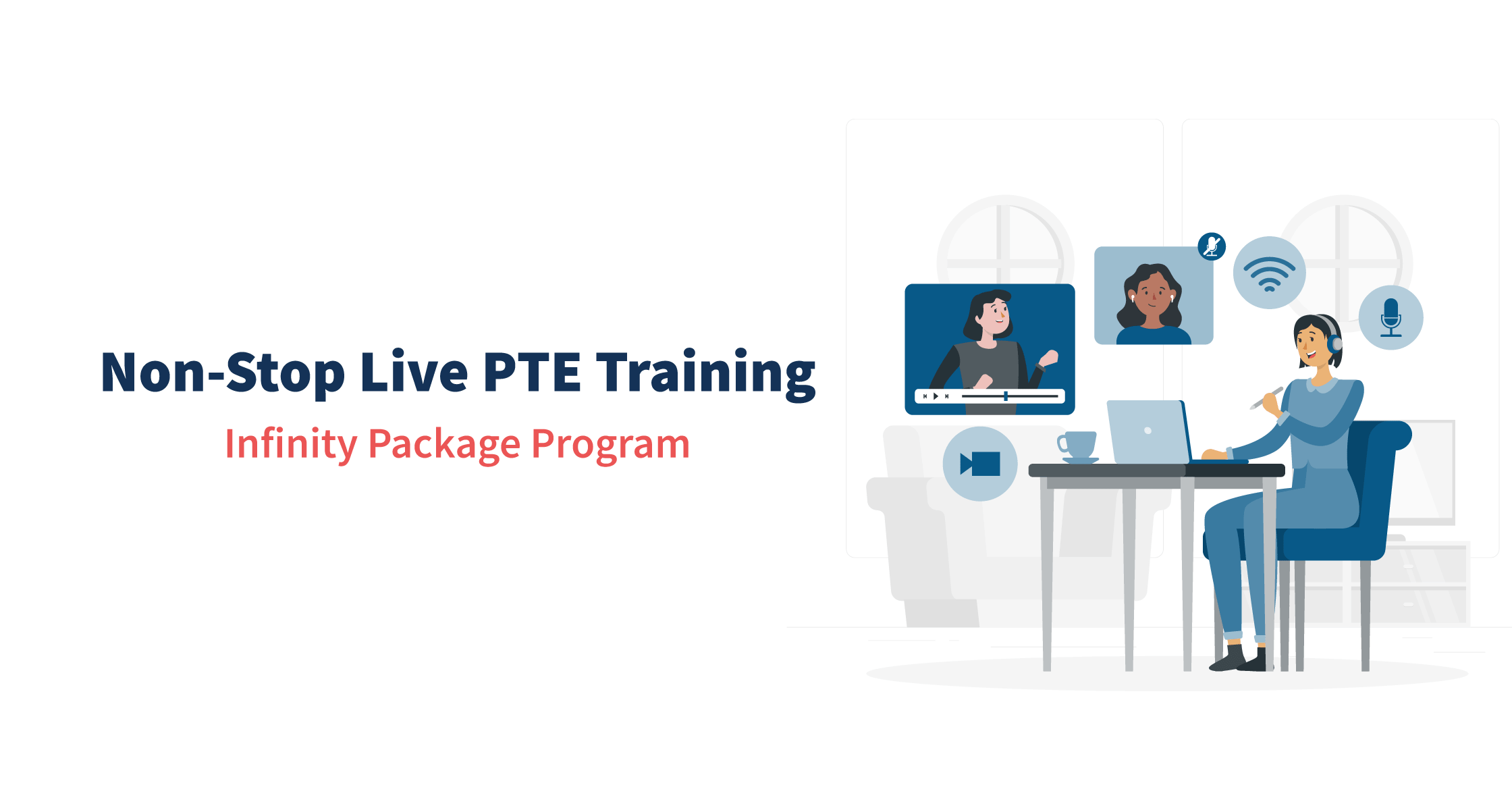 PTE Infinity Features
Non-stop Live PTE Training: This training system includes 4 types of training sessions-Intensive Lectures, Rapid Strategy Sessions, Guided Practice, Speaking Feedback, Open Discussion Q&A
Live Recorded Video Lectures: Here you will find all the recorded lectures of all 20 topics. You can watch these lectures from anywhere anytime.
PTE AudioCloud: This is a listening training tool to help you increase your listening score by 20-30 marks. You will be able to access 1700+ audios recorded by 4 native speakers.
PTE Materials: In the materials portal you will find, Prediction Files, Do's and Don'ts, Time Management Card, Score Matrix etc.
This portal will help you to prepare for your upcoming PTE Exam so that you can get your desired score quickly and easily. So, get your access now!