PTE Study Centre is the very best professional PTE & NAATI CCL training in Australia. We are the innovator of Intensive PTE preparation program, PTE Progress Tracking System and Mentorship Program.
In the pandemic, we have introduced a new way of learning for better flexibility of all the PTE aspirants. We have introduced Live Class Portal. In this live class portal, we have 24/7 PTE support all over the world. Anyone from anywhere can access this portal and get PTE lectures, materials, live classes etc.
Video Lecture Portal
Our PTE Video Lecture Portal gives the key advantage of improving your learning experience. With 24/7 access, you can rewind and re-watch the recorded lectures anytime, anywhere.
The lectures are NOT pre-recorded, rather taken right from our live lectures, which are updated every day. Each recorded lecture is based on different topics, question sets and engagements. Thus, unlike other video courses, our portal becomes an Unlimited PTE course, where each video always presents a varied learning experience.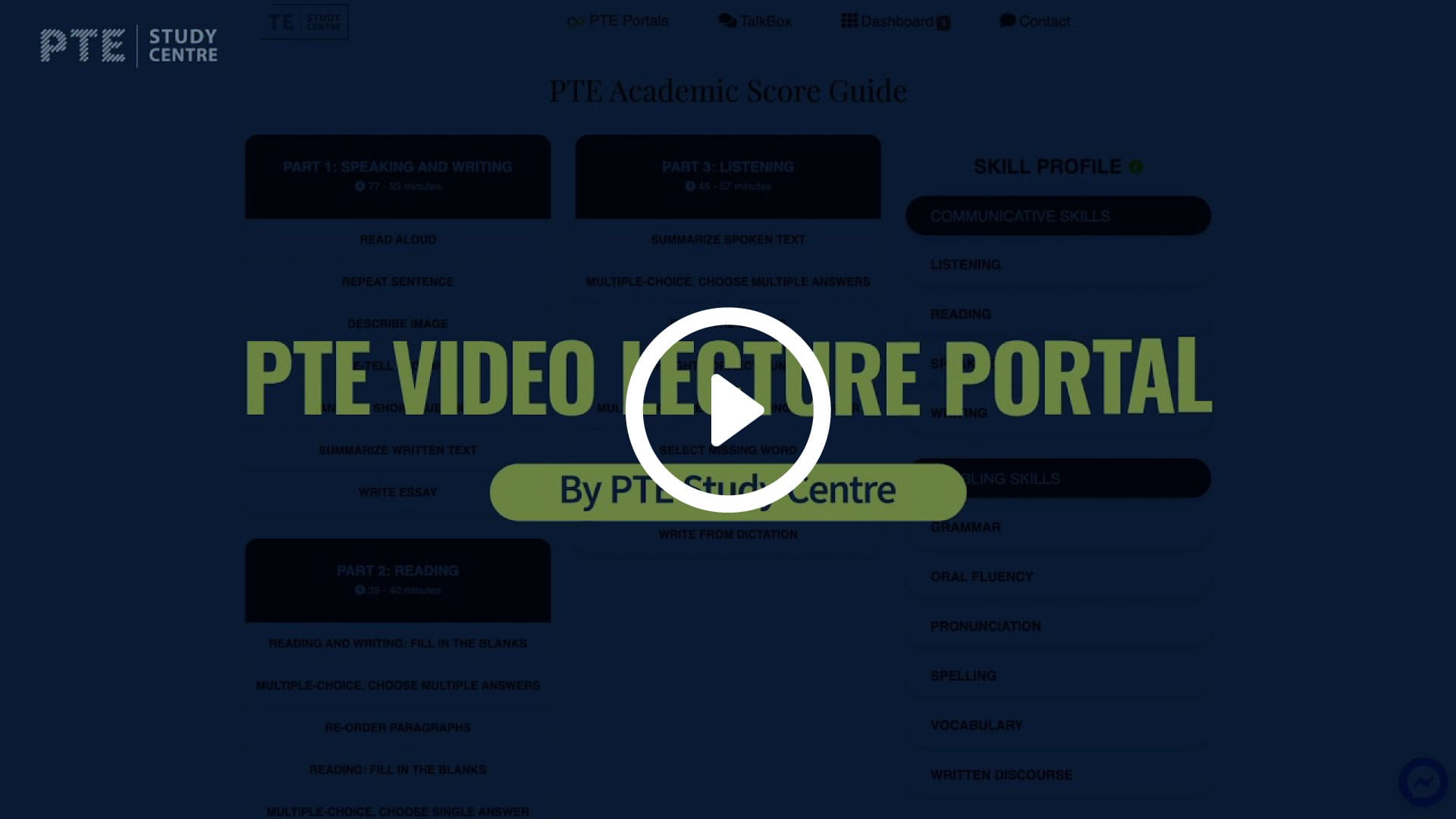 In short-
This portal has all the live recorded PTE classes
It covers all the 20 PTE topics
It's updated everyday with the latest broadcasts
24/7 access from anywhere in the world
So, get your access to our PTE Video Lecture Portal for more effective learning and develop your PTE skills!