PTE Study Centre gives you the best online tools for flexible PTE preparation. Many students have been using this tools and getting benefited in many ways in their PTE journey. We have introduced-
Live Class Portal
Materials Portal
What is PTE Materials Portal?
PTE materials portal is where you will get all the necessarry PTE materials you need for your upcoming PTE exam preparation. Here you will find all the materials like prediction file, weekly timetable, time management card, PTE score matrix, PTE templates and tips to prepare for your upcoming PTE Exam.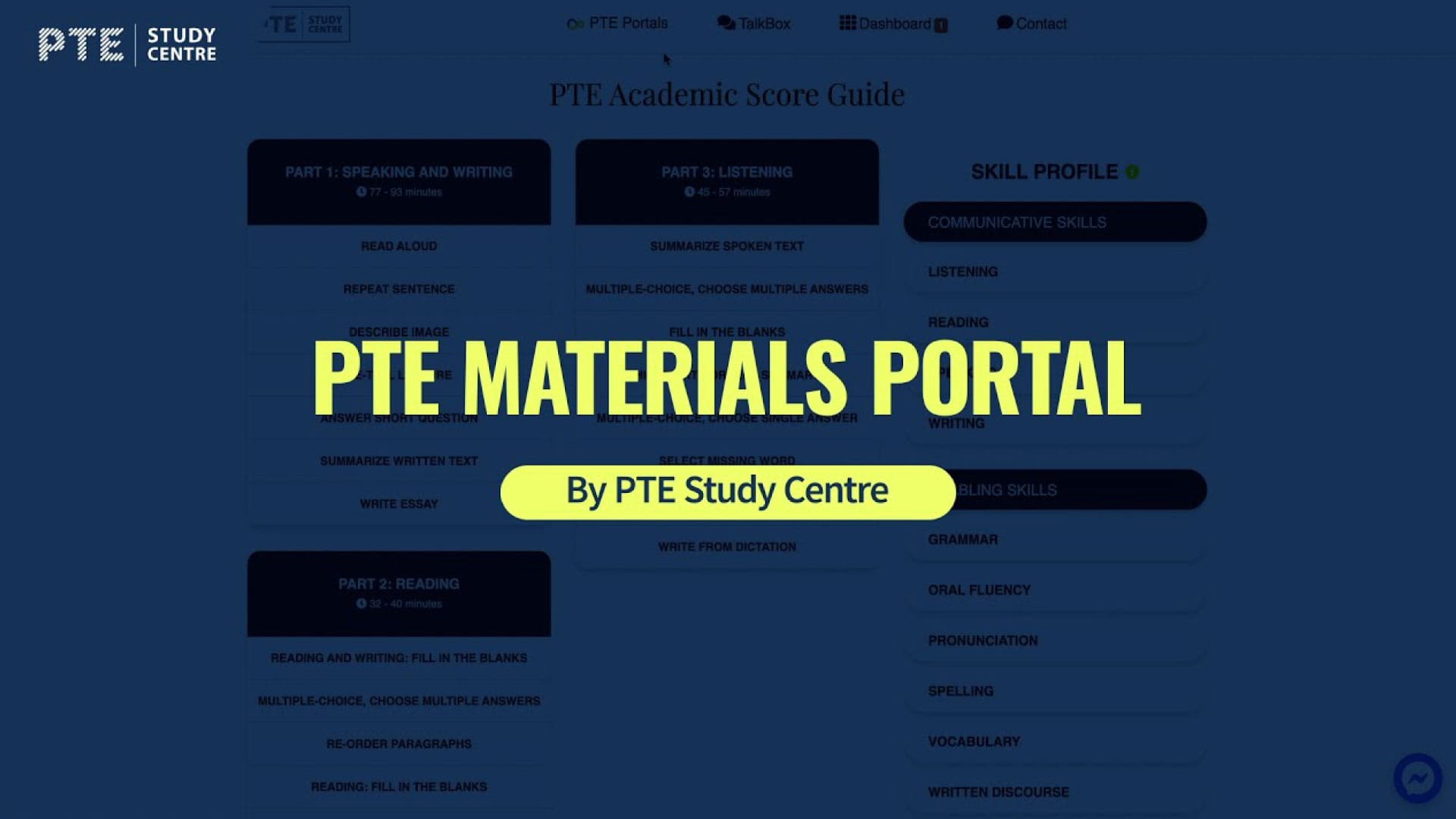 How Does it Help?
Firstly, prediction file helps you to get a clear idea about what came in the PTE exam so far. From the question bank, you are most likely to get most of the questions common in your real PTE exam.
Secondly, weekly timetable allows you to know the timetable of our Live Classes, taken by our PTE experts. These lectures are also recorded as well, which can be found in our Video Lecture Portal.
Thirdly, the time management card helps you to organize your time topic wise. This is beneficial for PTE aspirants, specially, who cannot finish the exam on time.
Fourthly, PTE score matrix gives you the full knowledge of marking of the 20 PTE topics.
Fifthly, PTE templates are very much useful in terms of writing section.
Lastly, tips & tricks are necessary for a PTE candidate. What should be done, what shouldn't be done-everything is there.
All these things are included in our Infinity Package. So, get your Infinity Package and get access to our PTE Materials Portal now!