PTE Study Centre is the best professional bangla NAATI CCL training centre in the industry.
We are the highest number of CCL language provider in Australia. We have 40+ industry professionals along with the most effective training methodologies & the best NAATI CCL materials. Our success rate shows the effectiveness of the training. We are the best professional Bangla NAATI CCL Training Centre, NOT by claim, rather by well DOCUMENTED CONTINUOUS success.
When you sign up for our Bangla NAATI CCL training, our coordinator, Nas, will personally deliver the most effective and well-cared-for instruction with the goal of #first time passing.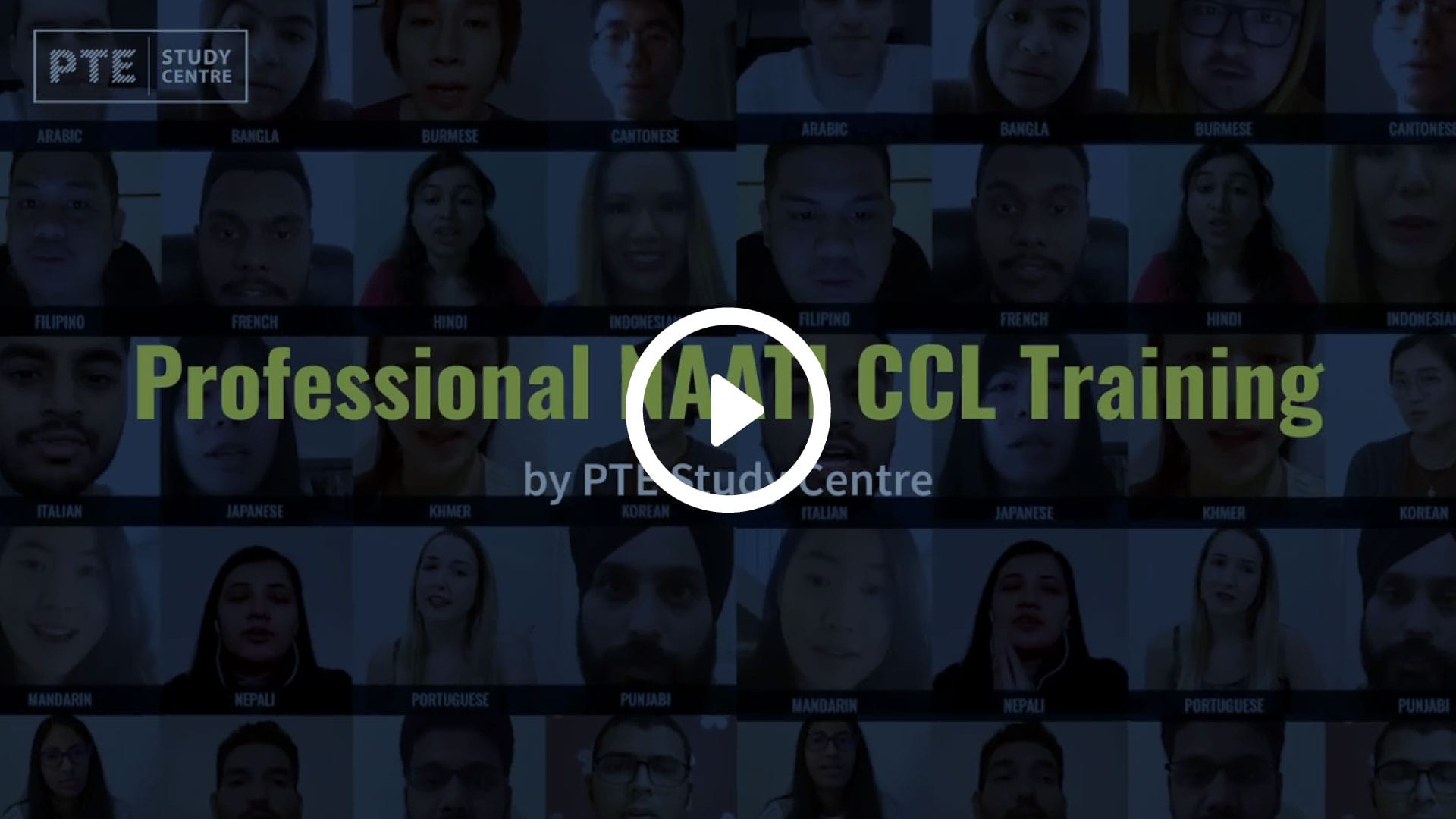 Why Choose PTE Study Centre for NAATI CCL?
Highest Number of Languages [31+]
Instant Feedback and Scoring
Quickest Preparation Time for Success
6 Active Batches
40+ Industry Professionals Under One Institute
Lecture Sessions by NAATI Accredited Interpreter and Translators Working in Various Industries
Professional Coaching with Personalized Attention and Monitoring by Dedicated Mentors
Online Support and Learning Sessions
So, join us, get your desired score in Bangla NAATI CCL & get 5 points for your PR! At PTE Study Centre, Success is the only KPI we care about.