AIWAS Plus, the only AI PTE AI Platform developed by the pioneer of professional training in Australia, PTE Study Centre.
The goal of this platform is to facilitate PTE candidates with fully automated PTE scoring. Our virtual trainer is developed to do exactly what you would expect from an expert human trainer.
This virtual trainer quickly identifies your strengths and weaknesses and formulates a study plan around your target score in PTE.
The main purpose is to provide you with a training platform with instant AI-based scoring with detailed feedback. All the generated feedback is also recorded intuitively and tracked for continuous progress.
Additionally, it works in conjunction with our AI Study Guide to provide you with the most effective study plan. This study plan updates itself with your every move within the platform.
Features:
4 Modules: It has all the 4 modules of PTE exam-Reading, Listening, Speaking & Writing.
20 PTE Topics: This portal includes all the 20 PTE topics in details with practice materials and question banks which are most likely to come into your upcoming PTE exam.
Automated Scoring: This AI portal generates scores automatically without any human interference, which makes this scoring non-biased and gives accurate scores depending on your skills.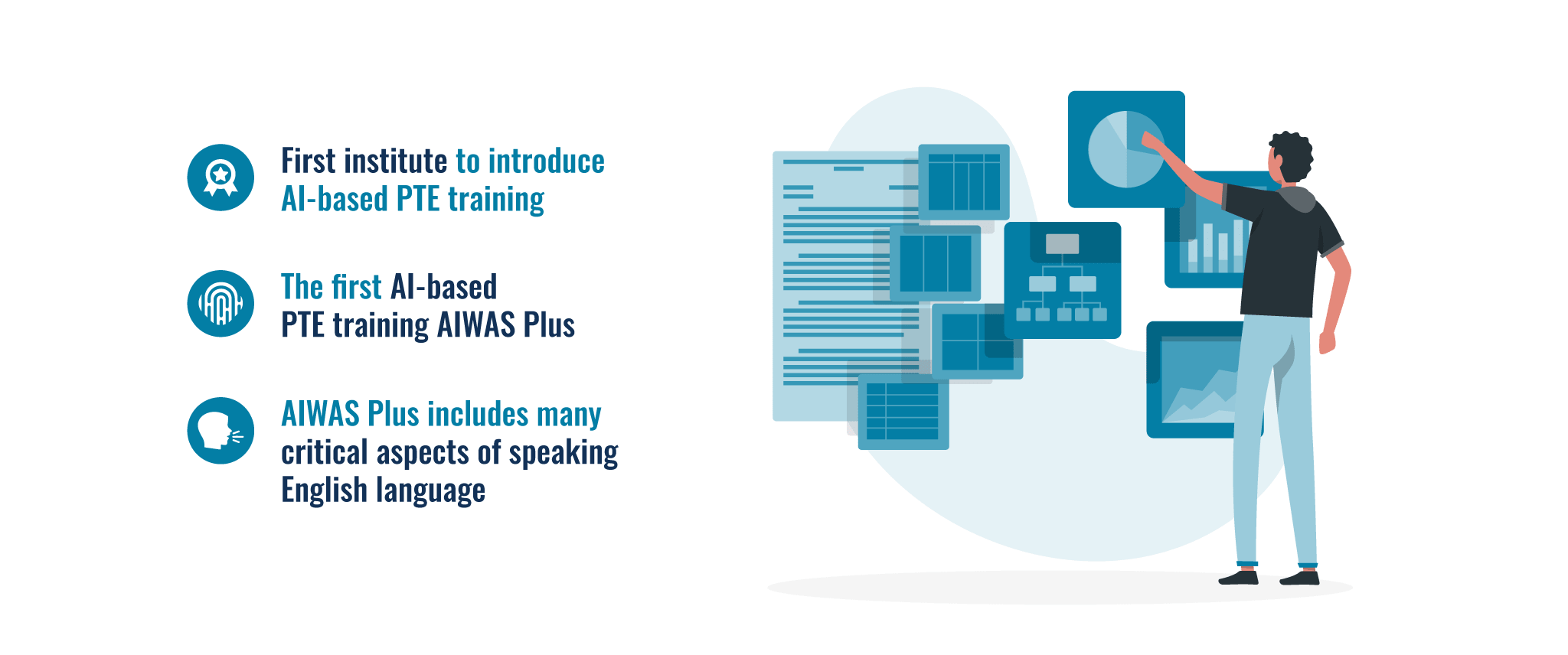 What Makes Our AI Portal Unique from Others:
First PTE AI Platform which Includes Speaking Content Recognition: Firstly, AIWAS Plus is our most advanced PTE training tool which is as able as any human PTE trainer, is the first AI based platform to include Speaking Content Recognition and Pitch Detection. This provides you a training platform with accurate AI-based scoring with detailed feedback.
Only English Proficiency Test Platform with Pitch Detection Technology: Secondly, no other tool has such feature which can detect pitch and provide accurate results. It also provides the fastest feedback for better improvements.
Only PTE AI Platform Developed by Industry Professional PTE Trainers: Thirdly, our professional trainers spent a great deal of time doing their research to come up this perfect tool that helps with the PTE preparation in the best possible way.
Better than Other PTE Tools: Lastly, AIWAS Plus is better than most of the other tools we have such as APEUni, Real PTE and PTE Tools. Our test result accuracy and success rate alone proves it.
Why AIWAS Plus?
AI built ornately by genuine industry leading PTE experts
Developed with theoretical knowledge and experimental data, NOT reverse engineered
Endorsed by the highest number of successful students and 40+ experienced PTE trainer from all across Australia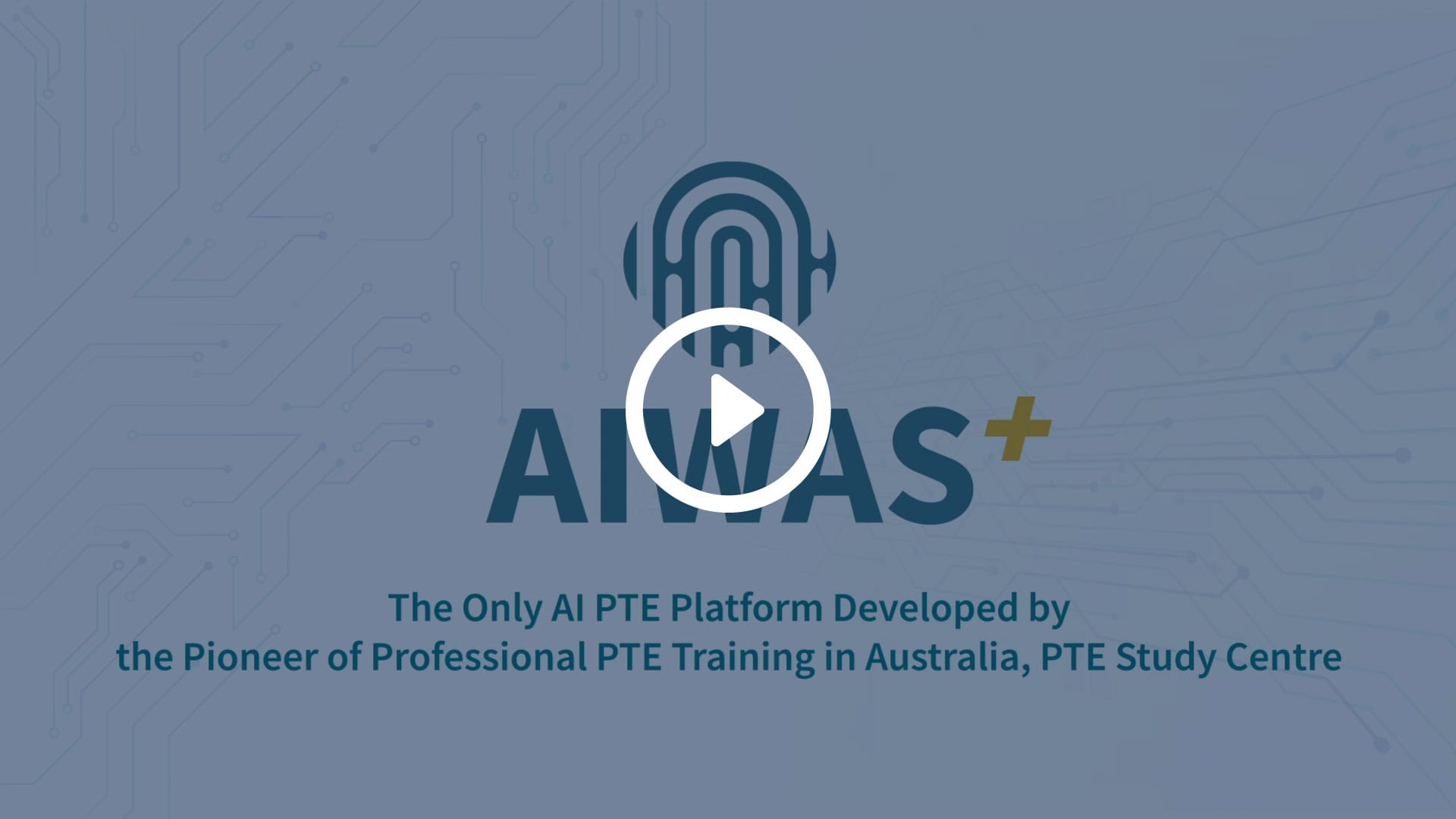 Signup now to get unlimited free access and start practicing for your upcoming PTE exam!