Has it ever happened to you that even after having a good preparation for an exam, your anxiety takes over and leaves your mind blank? Don't worry, it's a pretty common thing among students who take up too much pressure for good scores. Here are some last minute tips on how you can cope up with such pressure.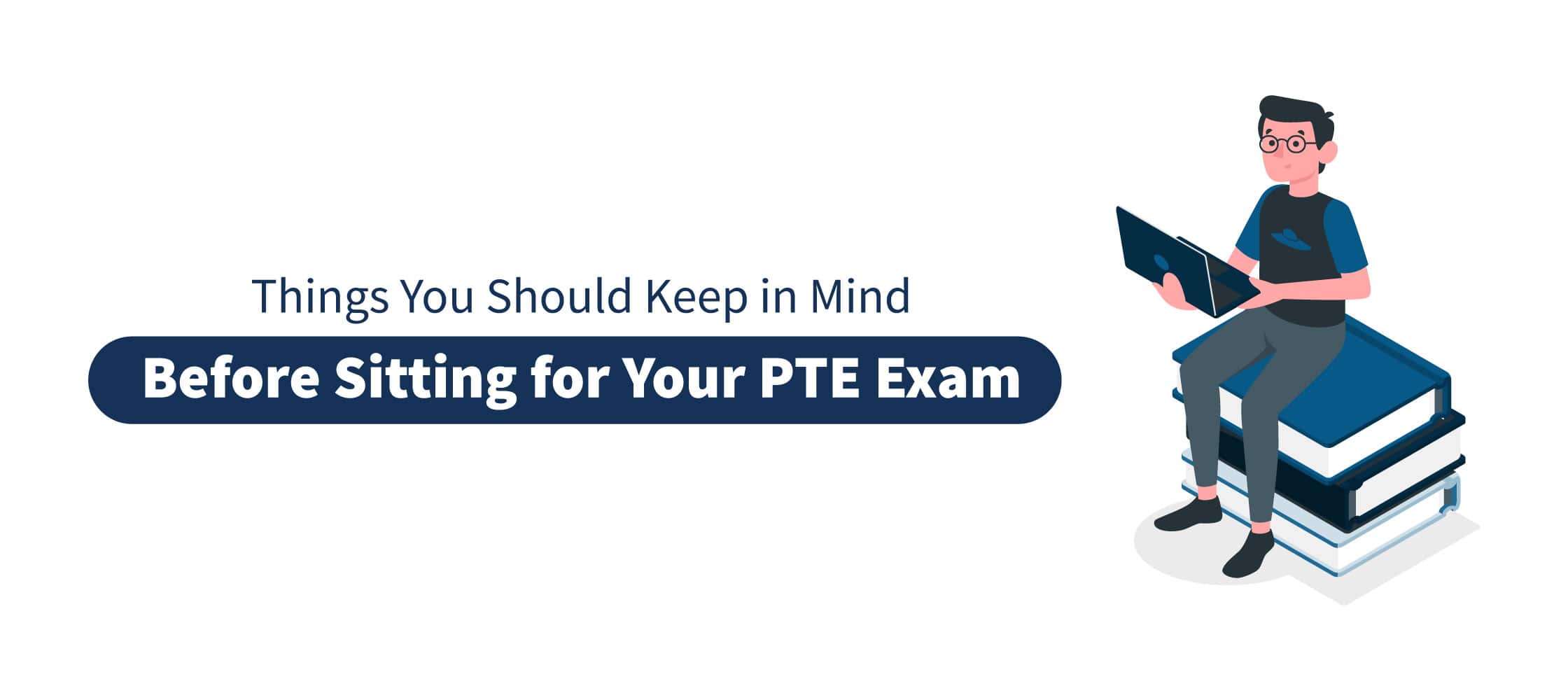 Last Minute PTE Tips
Proper Use of Time
Before Exam: It is important that you don't let unnecessary things shift your focus to reach your goals. Depending on how much time is left till the exam, make a schedule in a way that you can go through the whole syllabus. Remember to take a break when necessary to refresh your mind.

During the Exam: Take a deep breath and don't rush. Since you know the format of the question, you should be able to divide your time for each question beforehand so that you don't miss out on any question.

Practice
To excel in the PTE exam, you must practice again and again so that you are familiarized with the question pattern. Since every section is different, every section requires practice in different ways. For example, for the reading section, you have to read and have better vocabulary skills. For listening, you have to practice listening so that no matter how different the voice or accent is, you must be ready to hear and understand the words. And for the writing section; look out for any typos. Make sure you don't lose marks in write essay, summarize spoken text or summarize written text because of spelling mistakes or poor grammar.
Don't Panic
Panicking will not lead you anywhere good, in fact, it will diminish your confidence and jeopardize your scores. Remember to drink some water and stay calm. Whatever happens, you have to try to give your best to answer all the questions. And if you think you are struggling to answer any question, don't think too much about it and move on to the next question instead of wasting time. This way you will save some time to come back and try again.
Check Your Devices Before the Test Begins
Once the test starts, you cannot replace your mic. So, you must check the microphone beforehand by recording your voice to see if it's picking up your voice alright. Speak a full sentence and make sure it doesn't pick up your breathing sounds. Once you find your recording is clear, you're good to go.
Get used to a noisy environment
Noise can distract you easily when you're in the exam hall. You can practice in a cafe or any other public places where you learn to stay in focus and avoid all the surrounding sound. You can then do any work under any circumstances.
Lastly, be confident. If you have practiced enough, nothing can stop you. Just relax and try to keep track of the time and you are all set to ace your PTE exam!