What is PTE & IELTS?
PTE stands for Pearson Test of English, which is a fully computerized, and fully computer-assessed English Proficiency Test. IELTS is the most prominent English Proficiency Test, assessed by human assessors. Both the tests are accepted throughout the world for education and immigration purpose. But which test is farer, shorter, comprehensive, less strenuous, and most importantly, easier?
Our verdict:
PTE is indeed the best, fairest, and easiest among all the English tests. Let's find out why PTE aces over IELTS!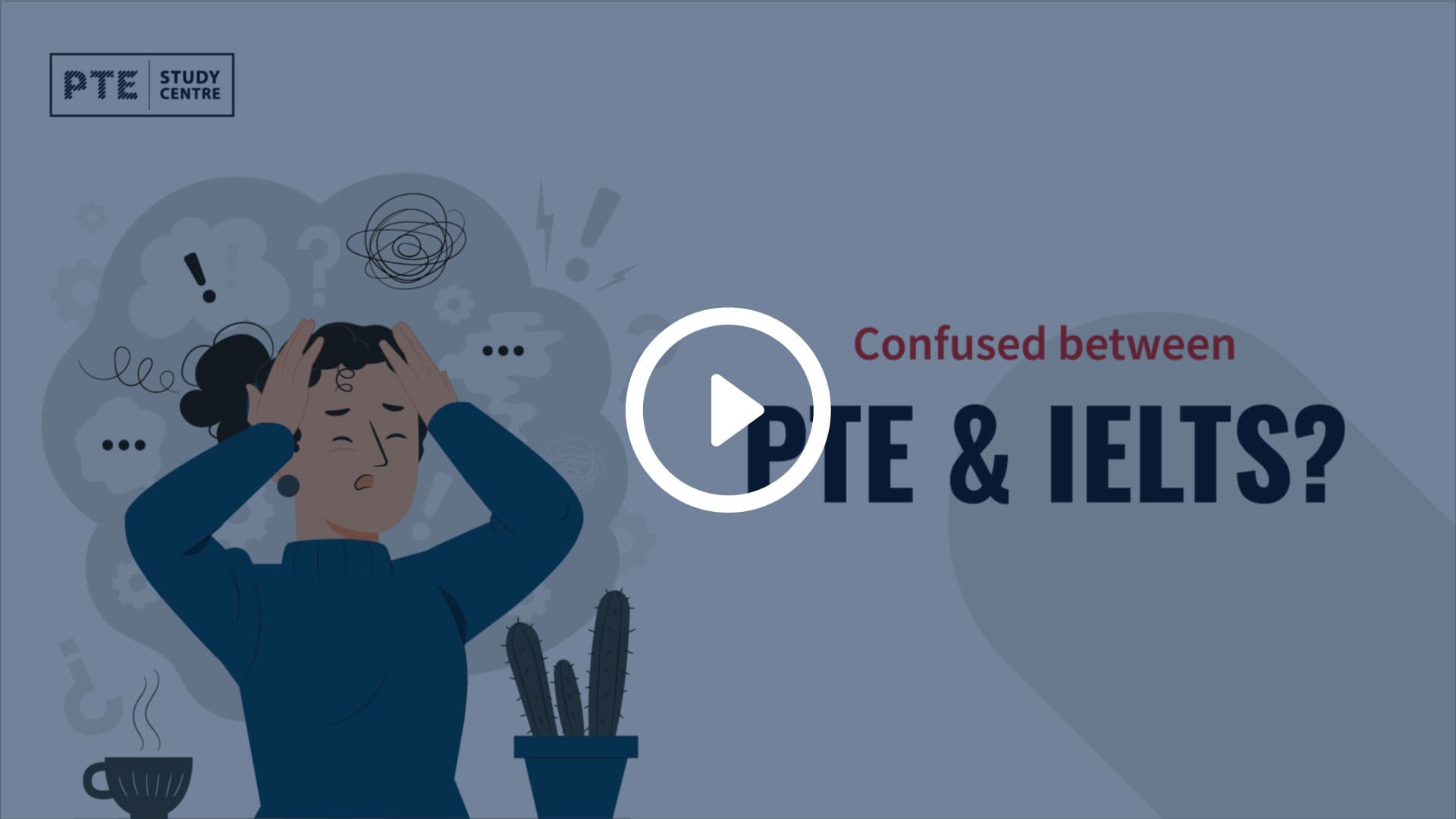 10 Reasons Why PTE is easier than IELTS
Easier to Get Better Writing Score with Less Emphasis on Essay: Essay type question carries the highest significance in writing section for any English test other than PTE, and due to this reason, many test takers do not get desired writing score. However, in PTE, a test taker can put less emphasis on Essay and still score good marks in writing section. Additionally, as stated by numerous test takers, PTE Essay topics are easier and less complex comparative to IELTS.

Shorter Test Length for Better Focus: PTE Test is 2 hours, comparatively 3 hours IELTS test. Also, it is a great inconvenience for the test taker to attend separate session for IELTS speaking. Whereas in PTE, the whole test is completed in 2 hours without any interruption. As a result, student can maintain better focus with fewer mistakes.

Fully Computerized Test: As PTE is fully computerized, it is the fairest English proficiency test without any human bias. Whereas IELTS speaking and writing sections are heavily influenced by the assessors. Also, being computerized test, a test taker has the advantage of the writing editing capability.

Easier to Get Good Score in Speaking and Reading through Read Aloud: PTE's read aloud question type is significantly easier than any speaking question type in any English proficiency test. Though the Read Aloud question type is the simplest question, it contributes heavily towards Speaking and Reading score. This helps a test taker to have better score opportunity through the simplest task in any English proficiency tests.

Better Score by Only Following the Prompt in PTE Speaking Compared to Deeply thinking in IELTS: As the test system guides a test taker to follow the prompts in PTE, the test takers have better focus on the test rather than brainstorming for content. However, IELTS speaking question requires a strenuous process to think and generate content, sometimes instantly and sometimes in a very short time.

Spelling has Much Lesser Significance in PTE Writing Section: This is the best part of PTE. Wrong spelling in the writing section does not impact significantly in the writing section of PTE, leading to having less impact in overall writing score, whereas IELTS have higher priority on spelling for all section of the test, making it more complex for the test takers.

No Impact of Grammar in PTE Speaking: There is no score given to Grammar for PTE Speaking section. Any and every grammatical mistakes are ignored while scoring speaking section of PTE. However, Grammar has heavy influence in IELTS Speaking and the test taker is greatly penalized for any Grammar mistake.

Accent doesn't Matter at All: As being fully computerized and the fairest English proficiency test, PTE evaluates the speaking section without any consideration given to a test taker's accent. Whereas, in IELTS, variation in a test taker's accents varies the score in speaking section significantly.

Reading Comprehension is the Least Important Question Type: In other English proficiency test, reading comprehension question types carry the highest mark for reading skill, moreover, it is also the most feared question type for most of the test takers. In comparison. PTE's reading comprehension part is the least important question type from all the 20 topics. A test taker can focus on other question types for getting a good score than spending valuable time in reading comprehension type question.

No Need to Memorize a Big List of Vocabulary: Other English proficiency test requires a test taker to have a broader spectrum of vocabulary to demonstrate proficiency in the evaluated skills. For PTE preparation, a test taker doesn't necessarily need to memorize a long list of vocabulary to ace the exam; a day-to-day usable vocabulary list is sufficient to get the desired score.

PTE Study Centre in a nutshell
Highest number of 65 and 79 in PTE since 2014: Proven by well-documented reports
Highly professional and immensely passionate trainers: TESOL/ CELTA qualified trainers with 90 in each skill of PTE
Most effective training methodologies: Guaranteed to work in the fastest possible time
Incomparably comprehensive AI tools and platforms: Powered by PTE Portal and AIWAS Plus
Industry leader in innovation: Intensive PTE training, Mentorship program and Flipped Classroom model
So, come join us and we will guide you properly in your PTE journey for your PR.