In this modern era of technology, leaving home for attending training program physically is not necessary. Learning new things and finding all sorts of information has become only a matter of clicking away a button. Nowadays, different professional industrial coaches are available online and connected through the World Wide Web.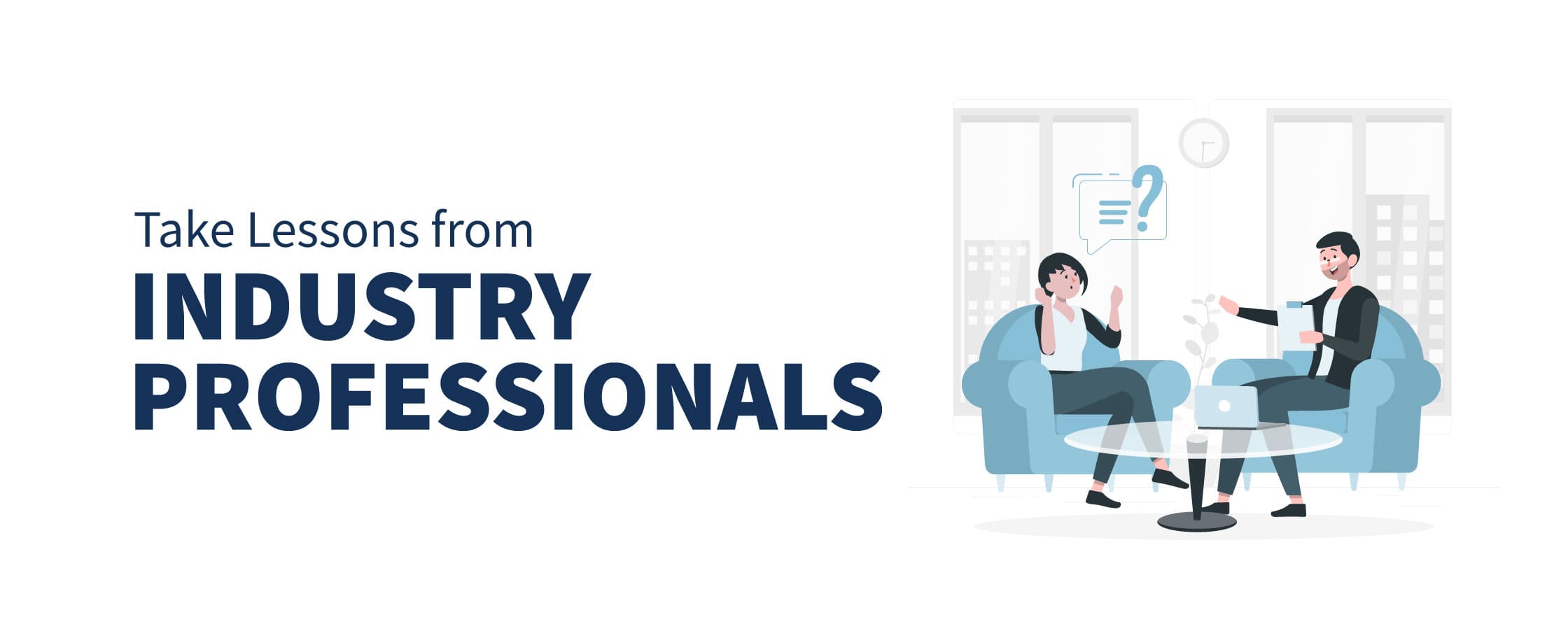 Why Industry Professionals?
The industry professionals have a lot to contribute to this modern system with many students struggling to find a reliable way that will develop their skills. Which is why more students are making this smart decision of choosing online lessons from them rather than going to the local markets.
There are many reasons why online lessons from industry professionals are a preferred choice. Firstly, they are well experienced and  specialized in their own sectors. They are aware of the fact that it is an online system which means students from different regions will be seeking help. For this, very strategic and variety of knowledge is required so that the coaches can connect to the students at any level. This is not very common  among the local centers. This is why they don't try different approaches and methods, since they know most of the students that go there come from a particular place that they know of. What they tend to forget is there still might be students to whom these methods are not adequate. Practice without research cannot provide proper understanding of a problem.
How Industry Professionals Help
Skilled Professionals adept in different fields can help to clear out the issues of confusions of the ever-growing complexity in the industry. Skilled professionals are now available online to support you in any form; be it mentally or professionally. Since it is worldwide accessible, with the help of the internet, people can now globally access to information of all kind. One of the best ways to use internet with great efficiency is to learn new things with every chance we get. Online lessons from the professionals do not require passports to travel across the world and talk to them in person. You can access your course as long as you're using a laptop or even a smartphone.
The professional industry creates an effective communication way to share their mission and vision. That requires getting to know all the students individually to see if their goals are met. So, it works reciprocally.
You can access and review the course materials anytime. Meanwhile, the local coaching class hours and days are fixed. Online coaching services create a virtual face to face communication between the coach and the candidate. This is necessary because a direct contact is necessary for anyone to easily express their problems without any hesitation.
Industry professionals provide one-on-one learning scopes. Instead of learning in an allocated time among a crowd where you may skip out on understanding or may feel shy to ask questions, you can always have the freedom to consume every lesson with more attention and comfort with lesser distraction from your instructor. On the other hand, it is very common among students to get pre-exam anxiety at the exam hall. It is very important to stay calm and not overthink. The perks of taking an online exam are that you can take time and relax before starting for a test. You will be anxiety-free and feel confident,
It is now easier to keep track of your study progress. Everything is either in one Excel sheet or dashboard. It helps you plan better for the improvement towards a being professional in life. Another good thing about this system is that the instructors do not just conduct a 360 degree analysis. They also focus on determining the specific limitations of the candidates through an assessment program or test. With the help of Artificial Intelligence, it has now become even easier to get fast feedbacks. So, you can immediately know what skills you lack and determine yourself how good your understanding of the topic is. Afterwards, you can discuss with your instructor and find a way to work on your problems.
Perks of Online Training
Online lessons are relatively cheaper. You only need to pay the tuition fee and probably a considerate amount for online application fee. A lot of the time, no other expenses such as textbook materials are usually required. In this way it saves you travel expenditure too. And it gives you the opportunity to choose your own environments. It can be your own room or even at your favorite café. Apart from that, you don't need to commute to class, which saves a lot of time and energy. So, with the free time, you can focus on their hobbies and other activities
It's always important to make decisions wisely when it comes to choosing a place where you can be honest and allow yourself to receive the precise help you need. Change may be hard but a few attempts at accepting what is the best for you will always make the life less complicated.