Study at Home for PTE
While preparing at home, a PTE Study Plan might assist you in achieving your goal score. COVID has altered our perceptions of life and its applications. The same may be said for  PTE Exam preparation. On another note, having more time at home means having more time to prepare for your PTE Academic Test. The traditional methods of enrolling in a training center are no longer viable. Pandemic has opened the door to new and more efficient learning methods.
We are going to give you the perfect advice on how you can draft a PTE Study plan at home!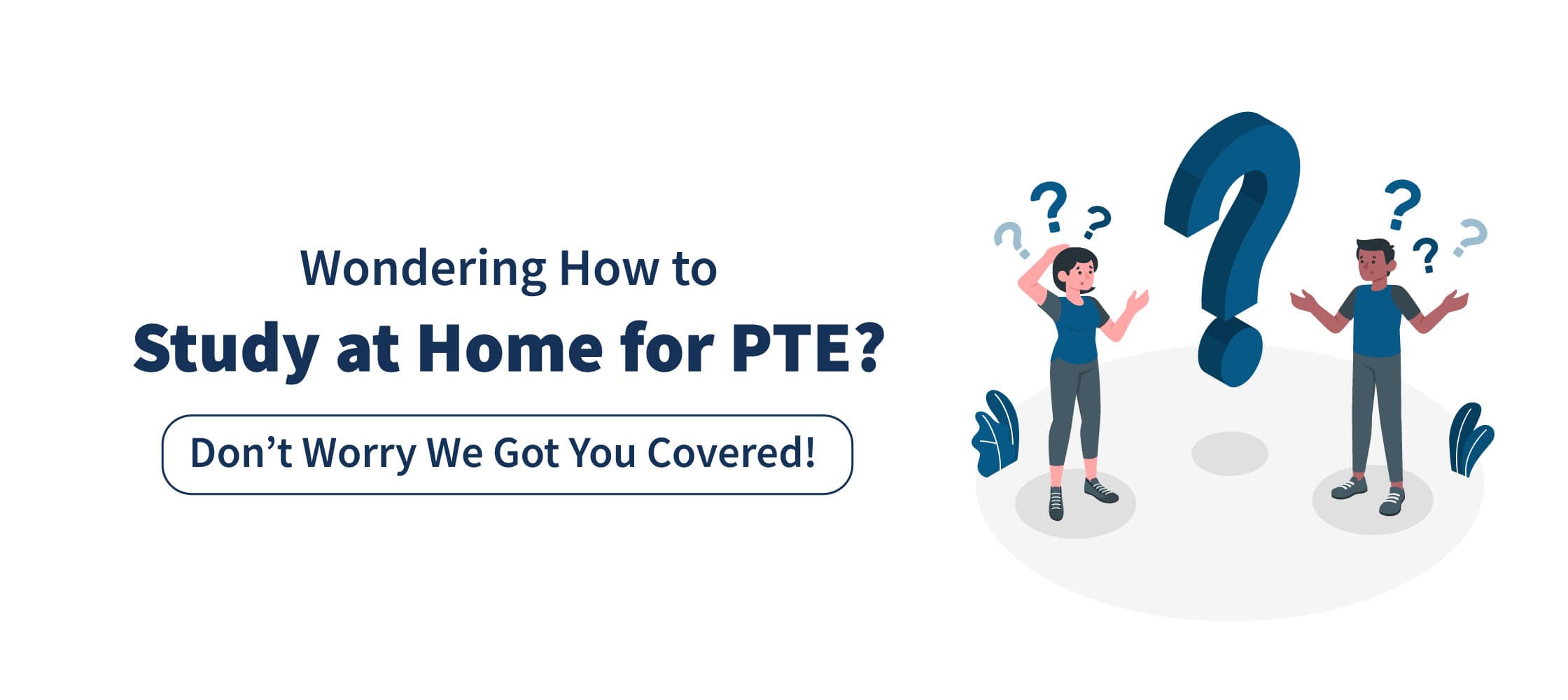 How much time do you need for PTE Study?
You should always begin your PTE preparation two months before the deadline for your documentation procedure. If the case calls for a shorter time period, attempt to figure out how much time you have set up. Is it going to be a week, a month, or a few weeks? Make your strategy based on the amount of time you have. It's also crucial to consider how many hours a day you have available. Do you have a busy schedule or can you spare a few hours for practice? This will make it easier for you to organize your preparation time.
Know Your Desired PTE Score
We're all aiming for the highest possible score. However, we must be realistic in this situation and set a desired score for PTE. Try to figure out what your minimum score is. Are you striving for a 79 or 65 or below for your academic journey? Choosing your scoring criteria allows you to create a strategy that focuses around your goal. It can help you get a better outcome.
Our Advice for you
Know about the PTE format: It is really important to know about the PTE format perfectly. We have our very own PTE Score Guide web-tool, which is developed by PTE Study Centre PTE professionals. This interactive tool will help you understand how the PTE Academic question type and module scores are linked. It provides a complete and comprehensive view of the complicated scoring relationship that exists between all the tasks and skill scores.
Trained by a Professional PTE Trainer Online: PTE Study Centre is Australia's first institute that offers a NON-STOP PTE training methodology using an unique online learning technology known as "Live Class Portal". During the COVID-19 pandemic, this online platform was created to provide the most flexibility in online PTE instruction. Since then, we've taken delight in offering Australia's best online PTE instruction. A PTE applicant who enrolls in this non-stop form of PTE training can join a LIVE PTE training session at any time between 11 a.m. and 8 p.m.!! That implies that all the training sessions are back-to-back, with one session ending and the next beginning!!!!
Take Online Consultations: Our industry professional PTE trainers are always there to help you out in your PTE journey. Reach us out to book a consultation with our PTE trainers and get all your doubts cleared in no time!
Practice Online: We have our very own AI based online Portal, name AIWAS Plus, which was fully developed by PTE Study Centre team. It is one of a kind, first-ever AI PTE practice tool for all PTE aspirants. PTE Study Centre's AIWAS Plus is an artificial intelligence technology that allows you fully automated PTE scoring. Our virtual trainer is designed to perform just like an expert human trainer would in the absence of a human PTE trainer. This virtual trainer instantly assesses your skills and weaknesses and develops a study strategy based on your PTE goal score. This technology's major goal is to give you with a training environment that includes fast AI-based scoring and thorough feedback. All the provided input is intuitively captured and tracked for continual improvement. It also cooperates with our AI Study Guide to create the most effective study plan for you, updating itself as you travel across the platform.
AI Exam Prediction and Study Guide: The question sets on our PTE practice platform that have this tag are quite likely to appear in your upcoming exam. Our prediction banks are chosen and filtered by an AI bot that searches for high-repeat questions that have been highlighted by real test takers. This AI is also been programmed to check the validity of the query being tagged. Though a tool like this may be available in a variety of places, ours is the only one that is constantly updated, organized, and confirmed. As a result, our AI prediction banks provide a high rate of repeat success and serve as an effective test preparation aid.
Attend PTE Scored Mock Test: The PTE scored mock test is a replication of Pearson's real exam. These exams are intended to either forecast your results or provide you with a thorough grasp of the test structure. When you take this practice test in a system like AIWAS, the program will strive to give you a score that is close to what you would obtain if you took the real exam that day.
Use Online PTE Materials: In our Online PTE Materials Portal, you will find all the materials like prediction file, weekly timetable, time management card, PTE score matrix, PTE templates. Do's and Don'ts and tips to prepare for your upcoming PTE Exam.
Check Confidence Level: Use our exclusive tool in AIWAS Plus to know your current level of English required to succeed in PTE. The diagnostic test will help you determine whether your core English capabilities are up to par to ace this test. The AI generated report by this web tool will provide you the roadmap to fast PTE success.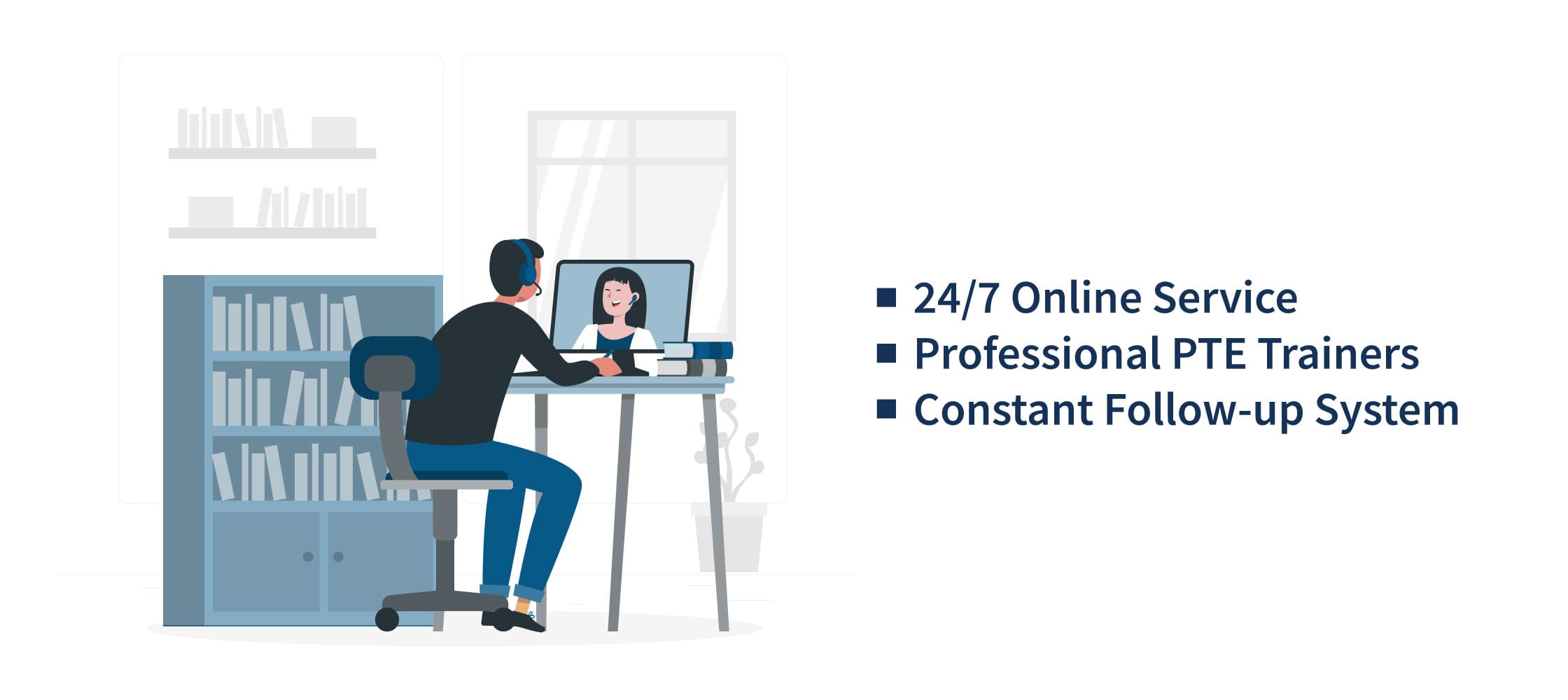 Our very own industry professional PTE trainers prepared this PTE Study Plan. You will be prepared for your upcoming PTE exam and get your desired PTE score in no time by following the above-mentioned PTE Study Plan.
Reach out for support – we're always here for you!
At PTE Study Centre, we are always here for any kind of PTE related problems. Just reach out to us and our PTE professionals will be glad to help you out and give you the perfect solution that you need.