PTE Study Centre is giving a flat 40% discount on all PTE & NAATI courses. In these courses, you will get the best training materials which will help you prepare for your upcoming PTE exams.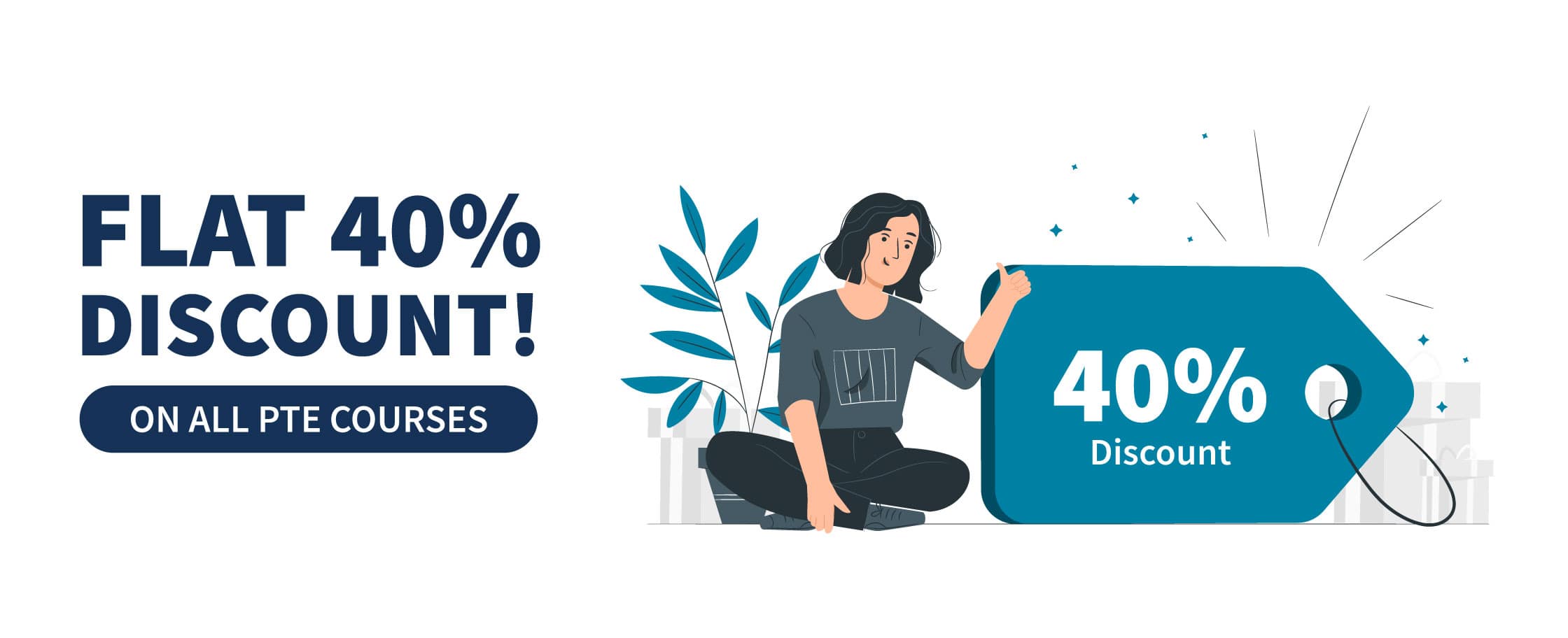 What We Offer In This Sale:
We provide back-to-back live PTE training sessions every day from 11 a.m. to 8 p.m where our professional trainers cover strategic lessons for 20 topics of PTE and rapid lessons on different skills that are essential for fast PTE preparation.

Our expert PTE trainers give TWICE-DAILY Speaking Feedback with English Pronunciation Support. These feedbacks are part of our Speaking Content Recognition Training, a training pioneered by the PTE Study Centre. The sole purpose of this training is to ensure that you earn your Speaking Score as Fast as Possible.

AIWAS Plus is an artificial intelligence system that automates PTE scoring. The main purpose is to provide you with a training platform with instant AI-based scoring with detailed feedback. All the generated feedback is also recorded intuitively and tracked for continuous progress.
PTE Study Centre has excellent feedback on Facebook from successful PTE and NAATI CCL candidates. We've simply become a one-stop service for anybody looking for a professional training system and facilities for the PTE and NAATI CCL, whether on campus or online.
If you are planning to sit for your PTE exam soon or your PTE exam is really near, now it's the time to avail the best PTE sale of the year!
So, hurry up and get the best PTE sale of the year by PTE Study Centre, up to 40% flat discount on all our PTE courses! This offer is for a limited period only!