PTE AudioCloud is a unique PTE Listening Training Tool introduced by the PTE Study Centre. This tool helps to improve your listening skills and increase your score by 20 to 30 marks. Here, you will have access to 1800+ audio records recorded by native English speakers. There are 4 training modes to choose from including custom settings for PTE listening.
Audiocloud is without a doubt a unique one because of its features. It is well structured and designed in a way that will help you improve your listening skills and prepare you in a very short period.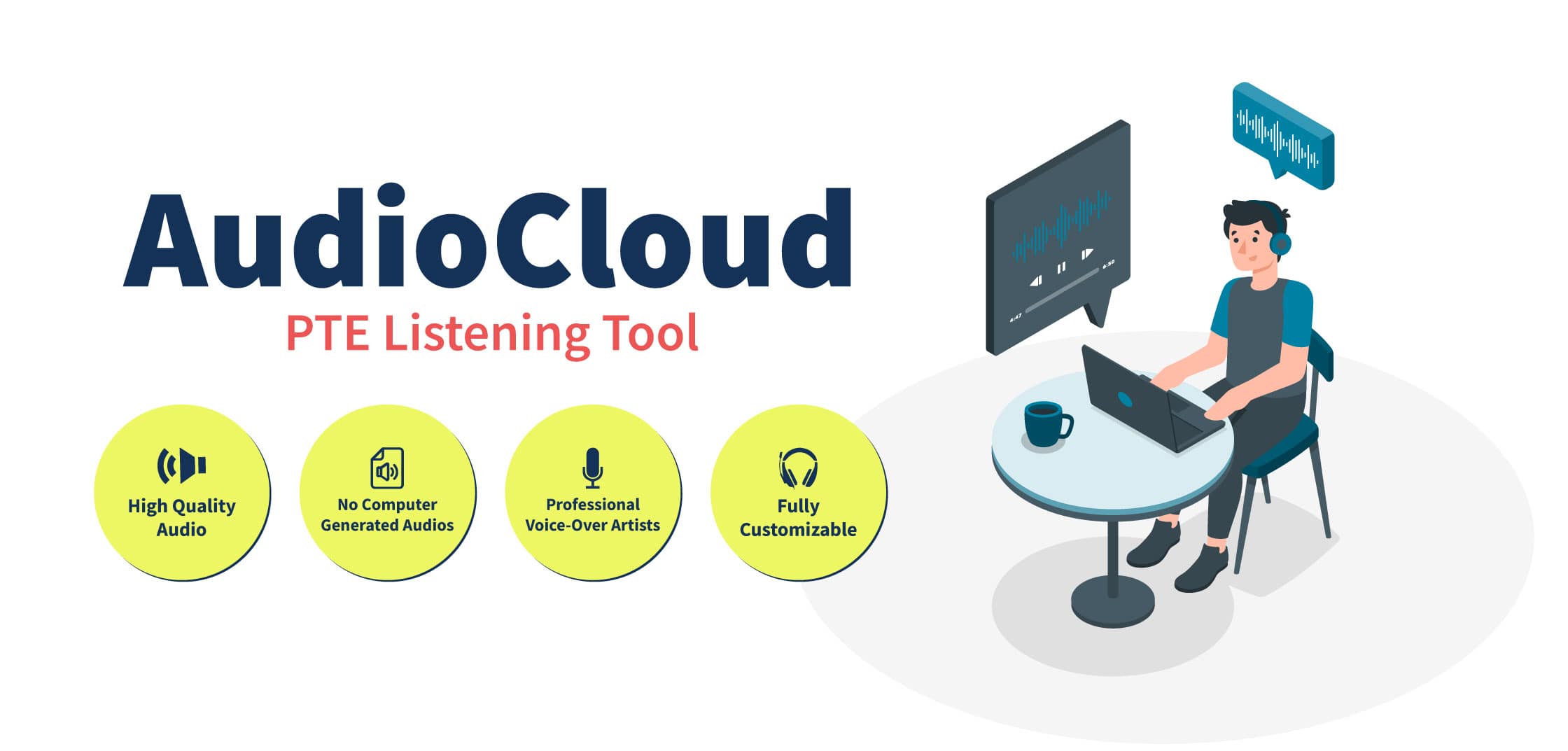 To understand speech and recordings in the English language, it is not enough to have a large vocabulary and good grammar. You need to know the correct way to pronounce English words. For students or anyone who is transitioning to an English-speaking country, the thought of speaking in English about complex topics can plummet their confidence. AudioCloud helps you boost your confidence level in speaking English as well as listening to English speakers without stress. Besides, this is a great revision tool for someone who needs preparation in a very short time. So, without a worry, one can easily increase their score by 20-30 marks by putting in minimum effort and this is only possible if you can use AudioCloud efficiently.
The tool has a repeat button, as well as a pause button so that you understand each word properly. The tool increases the chance of securing desired PTE scores in multiple sections, both Speaking and Listening. With our AudioCloud tool, one can easily overcome their barriers just by practicing the materials that you have access to. The practice especially helps with short-term memory problems and demonstrates a proficient level of understanding of English.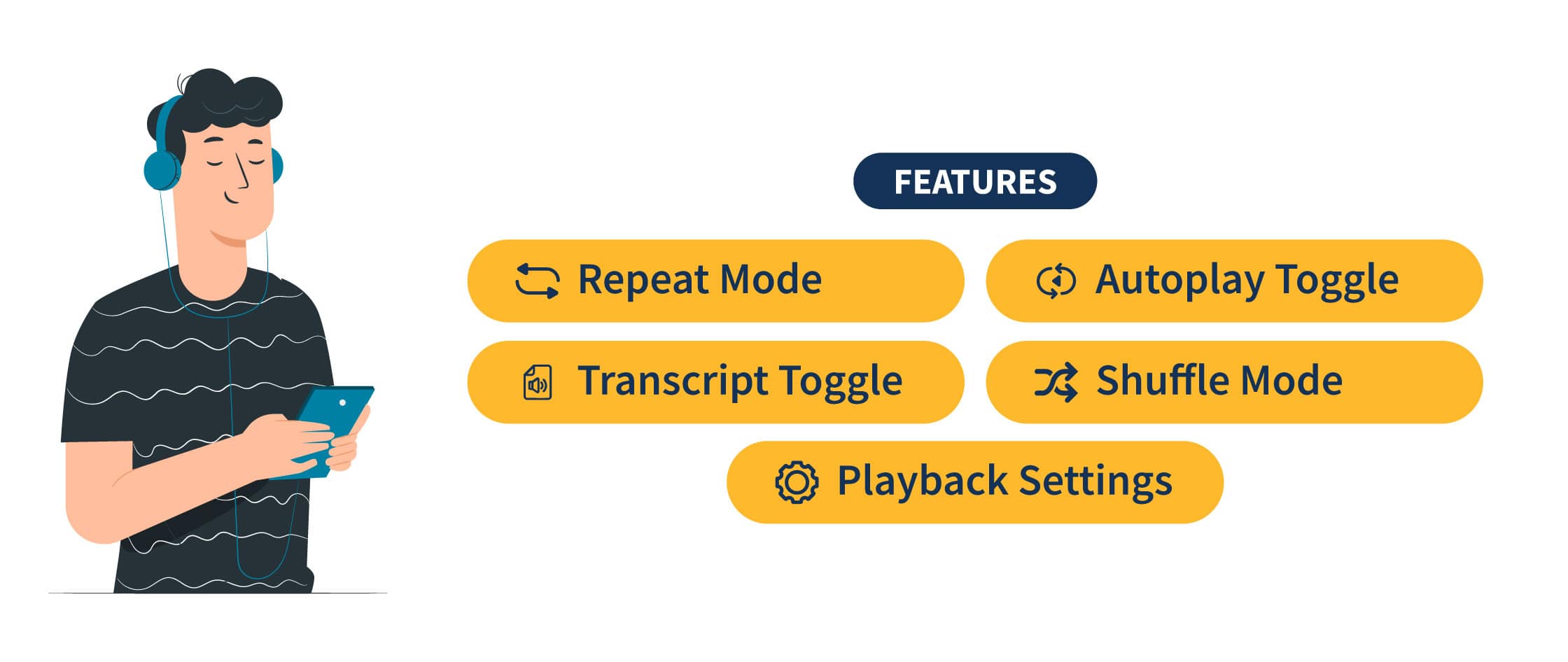 Repeat Mode: You can toggle between repeat mode and normal mode. Repeat mode helps you to understand each word properly.

Transcript Toggle: The transcript can be both shown and hidden. This way you can listen to the audio at first without looking at the transcript, and afterward, you can look at the transcript to point out your errors.

Autoplay Toggle: You can enable autoplay if you want to. Other than that you can also pause and play as you wish. You can also play the next recording and go back to the previous one as well.

Shuffle Mode: The shuffle mode is for a random selection of audio tracks that prevent following a repetitive order for daily practice.

Playback Setting: This allows you to customize your playback settings according to your comfort zone.

Special Benefits of this tool:
High-Quality Audio: The audio records are recorded by more than 4 Native.
Professional Voice-overs: Our native speakers are professional Voice Over Artists
No Computer Generated Audios: Since we have our own professionally trained voice artists, there is no need for computer-generated audios.
Fully Customizable Listening Training Tool: There are 4 training modes to choose from including playback customized settings for PTE listening. So you can fully customize the tool and use it however needed.
You can find all the latest exam questions auto-updated for PTE Listening Training in our live portal.
So, get your access to the AudioCloud now and increase your listening score in no time!!