Looking for PTE Mock Test?
PTE Study Centre gives you the best PTE AI Mock Test straight from our one and only AI portal, AIWAS Plus! Our unique portal gives you the perfect score just like the Pearson actual test.
What is PTE AI Mock Test?
The PTE scored mock test is a replica of Pearson's actual exam. These tests are intended to either predict your results or provide you with a thorough understanding of the test structure. When you take this mock tests in AIWAS Plus, the system will try to give you a score that is close to what you would score if you took the real exam that day.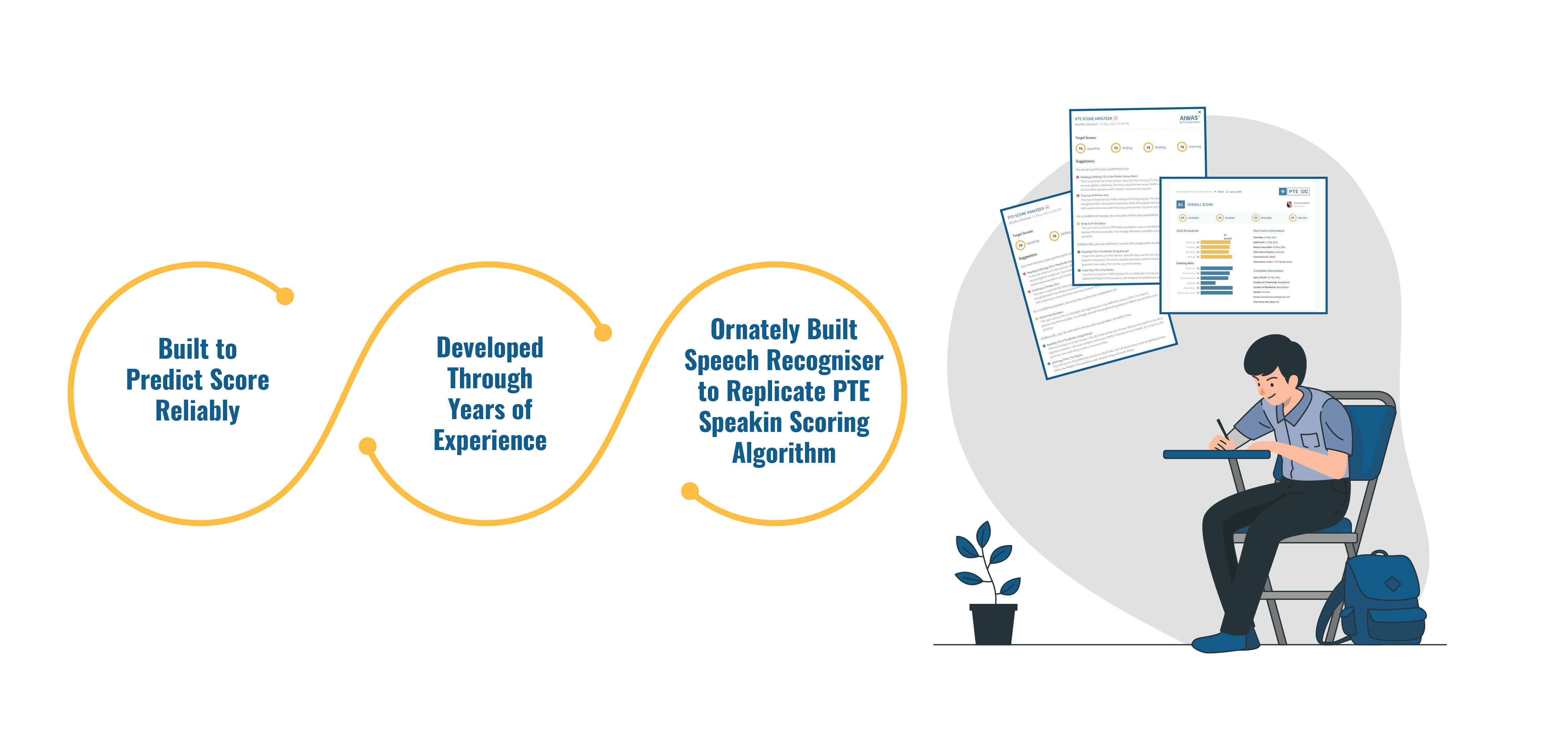 What is the Report Structure?
The report have 4 parts-
Mock Report – Near Perfect Simulation: Based on your mock exam, this report is generated by our fully automated AI platform. It is exactly like the Pearson PTE report.
Topic-wise Stat Report – 1 of A Kind: This stat report shows your individual scoring of all the 20 PTE Topics.
Study Plan Based on Mock Performance: A study plan is generated by our ai based on your mock performance, indicating which area you need to improve.
In-depth Analysis – Truly Valuable: This in-depth analysis by our AI platform tells you exactly where you did wrong and how you need to improve
Why Take this PTE AI Mock Test?
Designed to accurately predict score
Developed through years of experience of industry professionals to provide perfectly tailored advice
Created to replicate PTE speaking scoring algorithm to give perfect score