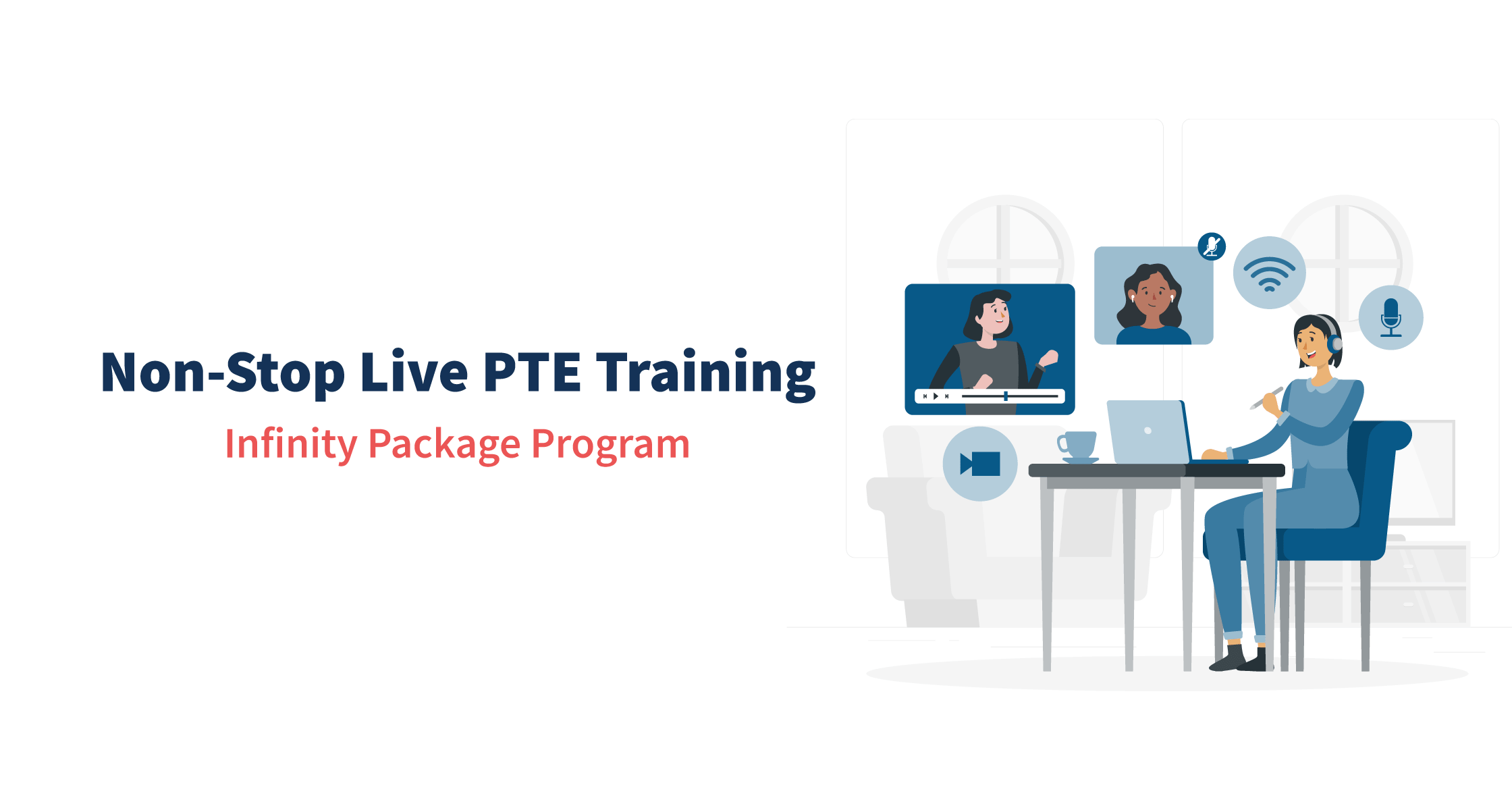 PTE Study Centre gives you Non-Stop Live PTE Training through "Infinity Package Program". Every day from 11 AM to 8 PM, there will be back-to-back live sessions where our trainers cover all 20 topics for your PTE preparation.
Last year during the lockdown, the PTE Study Centre came up with the innovative idea to help PTE candidates to acquire their desired scores. At the beginning of the pandemic, many students started to worry about falling behind because of the lockdown. This is when PTE launched their Non-Stop Live Class Portal so that they don't experience disruptions in their learning progress. PTE Study Centre is the only institute in Australia to provide students with such a training model.
This includes-
Live PTE Training: Live PTE Training by our Industry Professional PTE Trainers.
Live Recorded Video Lectures: Live Recorded Video Lectures with 24/7 access.
PTE AudioCloud: 1700+ Audios Recorded by 4 Native Speakers
PTE Materials: Prediction File (Updated Monthly), Weekly Timetable, PTE Academic Time Management Card, PTE Score Matrix, Necessary PTE Templates, PTE Exam Tips – Dos and Don'ts
This portal will help you to prepare for your upcoming PTE Exam so that you can get your desired score quickly and easily.
The Non-Stop LIVE PTE Training System includes:
Intensive Lectures: To truly master each topic of PTE.
Rapid Strategy Sessions: To focus on a particular skill set for PTE mastery.
Guided Practice: To practice in front of the instructors followed by feedback and demonstration.
Speaking Feedback: To get feedback on pronunciation and speaking content recognition.
The Non-Stop PTE Training gives you the greatest flexibility in professional PTE training so that you can get your PTE success as fast as possible.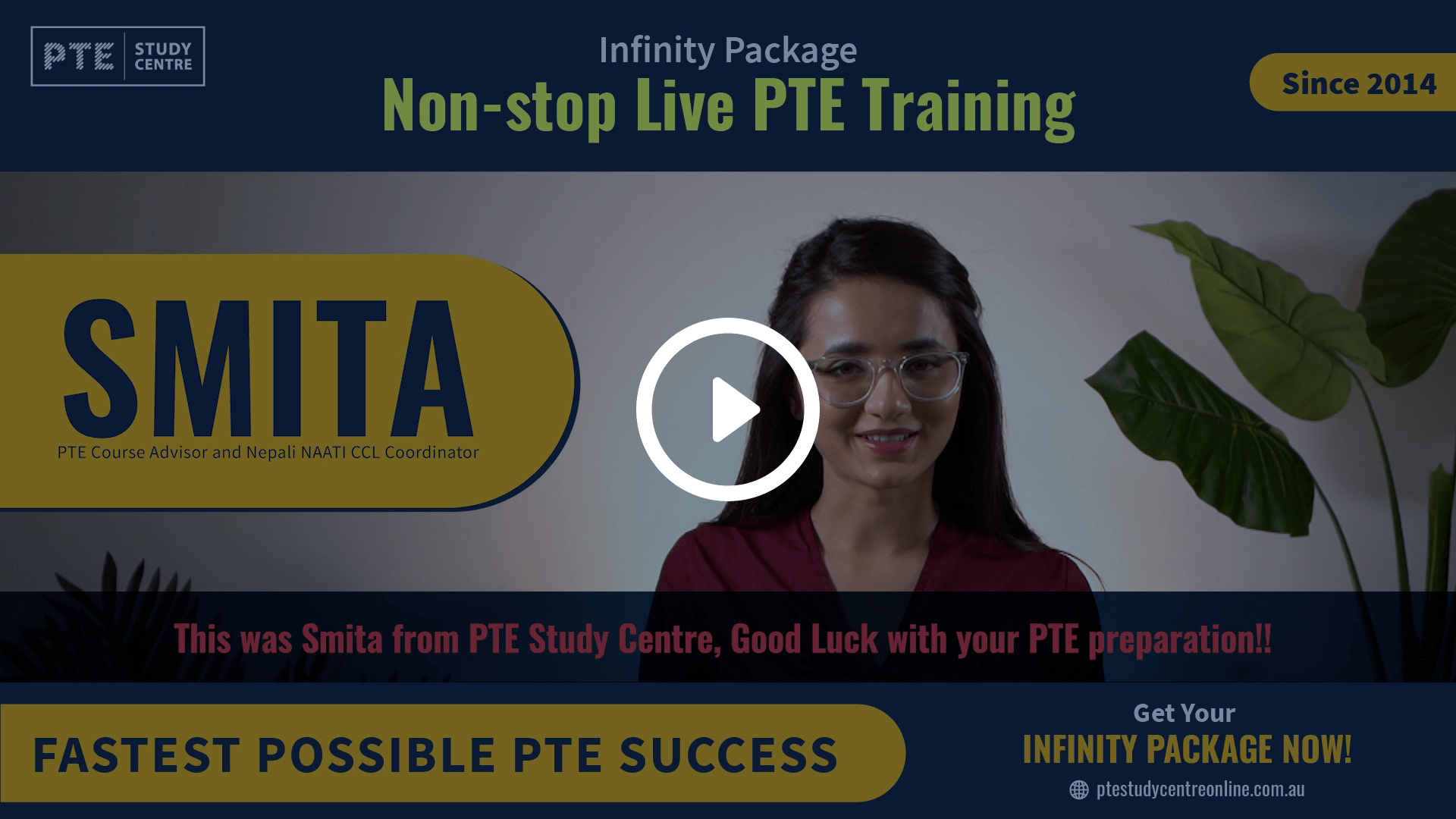 The portal has Live PTE Training, Live Recorded Video Lectures, PTE AudioCloud, PTE Materials. In this portal, you will find non-stop live PTE training of 20 PTE topics everyday starting from 11 AM- 8 PM. All the sessions are back to back. Therefore, you can catch up with the lessons whenever you can during these hours. In addition, there is also a Q&A session from 5 PM-6 PM where you can ask questions that you have about any topic and clear your confusion.