The Pearson Test of English Academic (PTE) is an English Proficiency test is given by the people who are thinking to travel to Australia for study, work or other various purposes. This exam determines if you are eligible to understand that countries language and if it will be easy for you to adjust in that country which has English as a first language.
PTE Mock Test
Before appearing for the final exam, one should always attend mock tests. If you have enrolled yourself in some PTE coaching classes, these classes allow you to appear for the mock tests. In this blog, you will come to know the necessities of mock tests before giving your final PTE exam.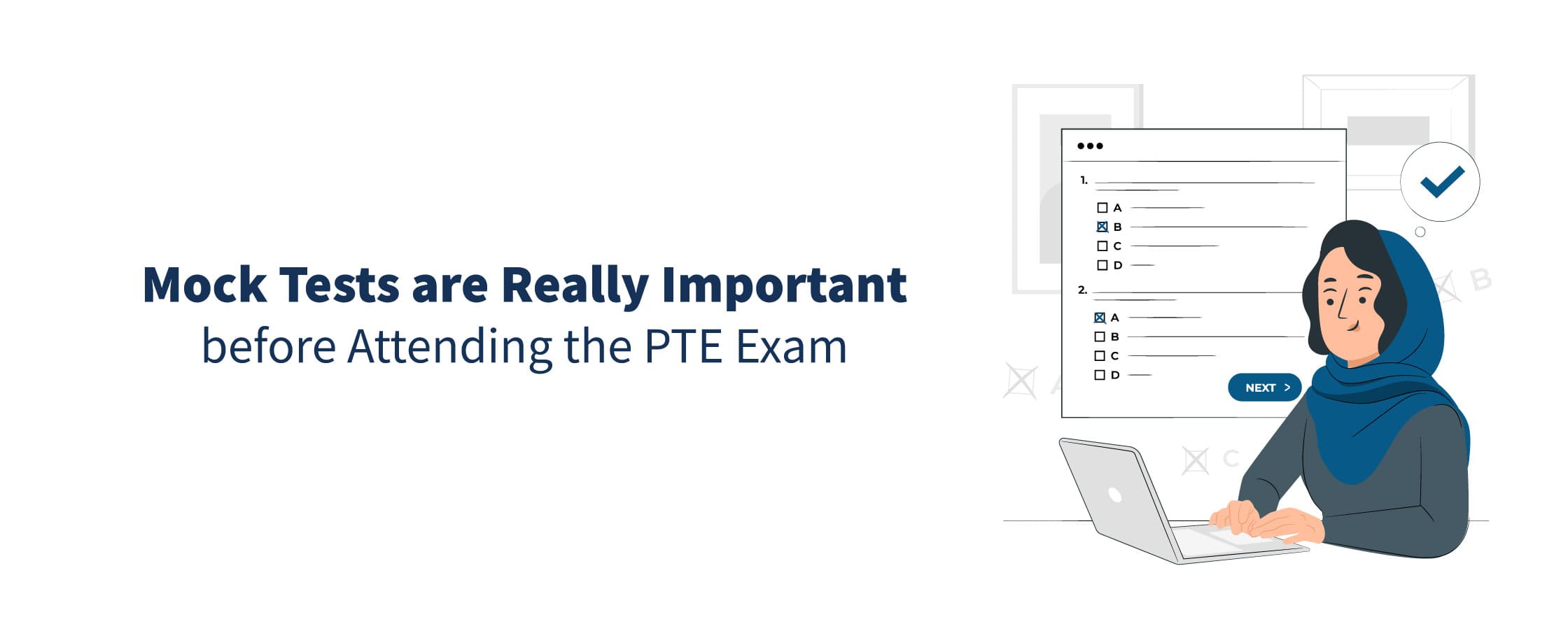 You Will Be Familiar About The Test Format: One of the vital reason to give a mock test before the exam is that it allows you to be in touch with what will be real exam situation like. This provides you an idea about time allocation and distribution for completing each section. It is very advantageous to give mock tests as you will be able to measure how fast you are and see how many questions you can attempt in a given time frame. This helps you if you need to to work on your speed to attempt all the questions in the final exam.
Know Your Weak Areas That Require More Preparations: PTE consist of four sections which are Listening, Writing, Reading, and Speaking. When you attend for mock tests, you are being examined for all these abovementioned sections. These mock tests will indicate which area needs more preparation and which sections you are doing well and can score good marks. As mock tests tell you about your areas of betterment, it becomes easy for you to determine your next step, and you know how to embark upon it.
Enhances Your Chance of Scoring Great Marks: As we all know, practice makes a man perfect. The same thing goes here. When you give more and more mock tests before the final exam, your possibility of scoring good marks enhances. When you appear for mock tests, the maximum number of times, it also boosts your confidence level. As your score increases with every passing test, you feel the confidence of performing well in the real examination. This confidence is very much needed to score the best marks in the PTE test. For that you can also practice in our AI portal AIWAS Plus.
Get Professional Advice: When you give mock tests through tuition providers or via any other platform, you come to know your areas require more improvement or work. If it becomes harder for you to figure out how to work on the improvements, you can always take the expert's suggestion. Mock tests prepare you to seek that advice so that you can score the best marks in the final exam. Experts' advice takes you into the right direction for your preparations.
 Saves Your Money: When you appear for the final exam without giving practice mock tests, there are high chances of you not scoring good marks. This is because you weren't aware what type of questions will be asked and do you have that speed of attempting those questions in the given time. Thus, you will end up scoring fewer marks, and you have to try the test again. Now, if you give mock tests and work on all the areas to score good marks, there are high chances you will clear the test in a single attempt. This will save your money for retaking the test.