Flipped PTE Training
The traditional learning system has a fixed timetable and requires physical presence. The learners hate to sit in a classroom in a locked time. But they still want to be able to engage with the instructors. But they don't get enough time to talk about their problems and don't receive the feedback they need individually. In order to learn another language, interactivity is highly necessary. In some cases, students may even feel shy or anxious to speak about their confusions. This happens because of a classroom full of people, where it's difficult to get a turn.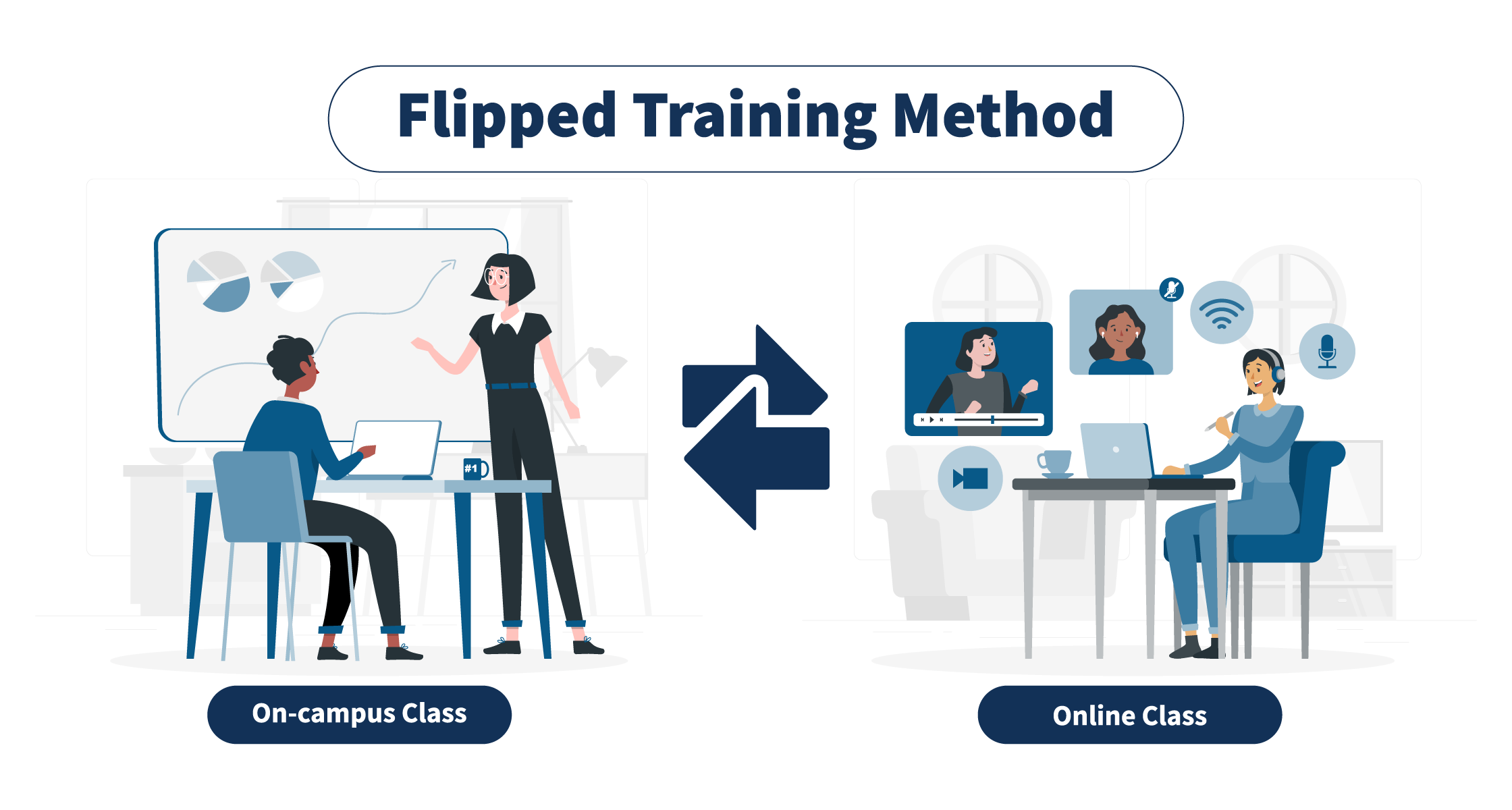 That's why we have introduced an alternative way of learning that is called the Flipped Classroom. In this method,  the learners can access the online lectures portal at any time as the portal is open 24/7, and they can use it through any device. Physical presence is not necessary anymore. There is no locked time for students.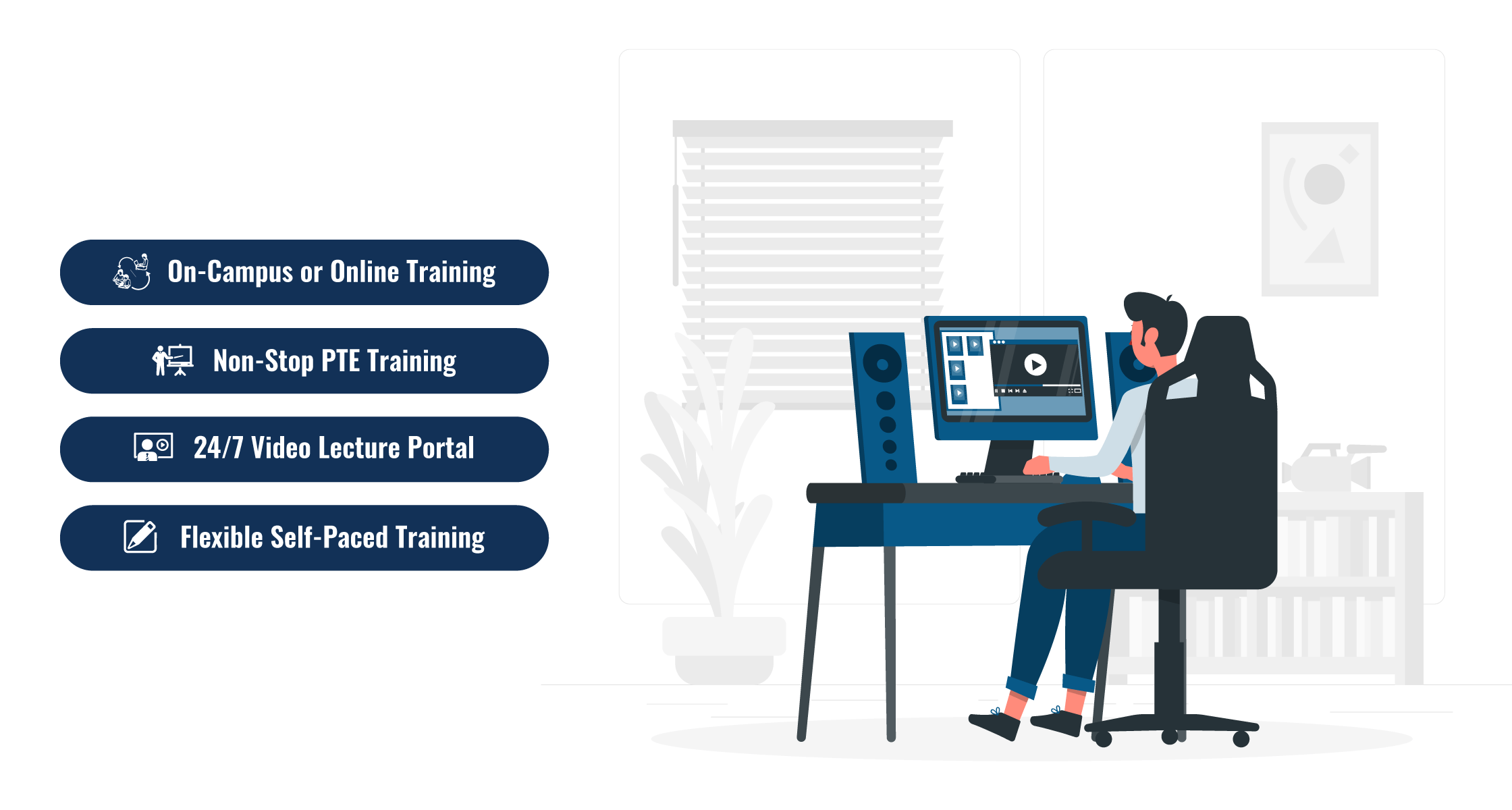 About Flipped Classrom:
'Flipped Classroom' is a pedagogical model. The concept of Flipped Classroom focuses on: Active Learning, Experiential Learning, Student's Engagements, and Hybrid Course Design and Course Podcasting. It help students to prepare confidently to undertake assessment tasks through interactivity. This method ensures flexibility in PTE preparation.
Flipped training helps students through responsive learning environments. Here, students don't have to shy away from openly talking about their problems and confusions they are facing. It prepares and motivates them to be more confident through interactivity. The class time is used to apply the learned concepts from the video lectures. Which means they don't have to go through the same lectures again, rather they will have the opportunity to develop a better understanding of the topics by doing different group tasks. The students can pause, rewind and re-watch the lectures for better understanding. Therefore, the learners move along at the right pace with the lectures and they have absolutely no chance of missing out on a topic.
The flipped classroom is a non-stop confidence tracker that helps the PTE candidates to enjoy the greatest flexibility and to utilize the time for effective learning. The contents focus on the key concepts of the lectures which allows learners to clear the concepts and apply their knowledge through analysing, planning and problem-solving skills. They have the opportunity to move at their own pace and get the support they need at any time with proper feedback from time to time.