Are you ready to get the SUPER SALE of this year? 
Yes, Melbourne PTE Study Centre is offering a
flat 50% discount
on the
12-month PTE preparation course. Isn't it great?
Get 12 Month PTE Preparation course + AIWAS+ Access at $550 ONLY! (Regular price $1100)
Offer valid till 26th November 2021
What will you get in this course?
🔶Classroom Learning Sessions (All Lectures), Live classes (Face to face & Online Both)
🔶Unlimited Full SCORED Mock Tests (Exactly the same as the real PTE exam)
🔶AIWA PLUS Instant checker (Next-generation Artificial Intelligent Software that provides an instant PTE score and automatic feedback with 3 Months Free Speaking access)
🔶PTE Study Portal access (One stop portal for prediction files, more than 200 hours recorded sessions all materials, and 1-1 consultation booking access)
🔶1-on-1 consultations with the trainers ( Face to face/ Online) 
🔶All-time PTE Prep. Support through Telegram & Email
🔶PTE Monthly Prediction File (Verified real exam questions before your exam)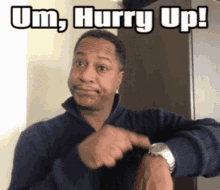 We offer one TRIAL CLASS (FREE) so that you should know how we teach students, and help get their desired scores in PTE.
We are also offering one Full-Length Mock Test (FREE) at our Lab. This mock test will be evaluated by Artificial Intelligence the same as Pearson Mock Test does. You may also request a Post Mock Test Consultation and Feedback session from our Trainer.
𝐓𝐨 𝐭𝐚𝐤𝐞 𝐨𝐧𝐞 (𝐅𝐑𝐄𝐄) 𝐓𝐫𝐚𝐢𝐥 𝐂𝐥𝐚𝐬𝐬/ (𝐅𝐑𝐄𝐄) 𝐅𝐮𝐥𝐥 𝐥𝐞𝐧𝐠𝐭𝐡 𝐌𝐨𝐜𝐤 𝐓𝐞𝐬𝐭 𝐰𝐢𝐭𝐡 𝐏𝐨𝐬𝐭 𝐌𝐨𝐜𝐤 𝐓𝐞𝐬𝐭 𝐂𝐨𝐧𝐬𝐮𝐥𝐭𝐚𝐭𝐢𝐨𝐧, 𝐂𝐨𝐧𝐭𝐚𝐜𝐭 𝐍𝐨𝐰! 𝐇𝐮𝐫𝐫𝐲 𝐮𝐩! 𝐒𝐞𝐚𝐭𝐬 𝐚𝐫𝐞 𝐥𝐢𝐦𝐢𝐭𝐞𝐝!
For further information,
📱

0415 417 757,
📧

[email protected]