From our Live Class Portal, you can get DAILY PTE Speaking Feedback with Pronunciation support from our expert PTE trainers.
Every day there will be 2 slots where you will get effective feedback on your speaking with English Pronunciation Support from our expert trainers.
Feedback includes:
Pitch Assessment
Content Recognition
Diagnosis of 44 English Sounds
Accent Correction or Voice Projection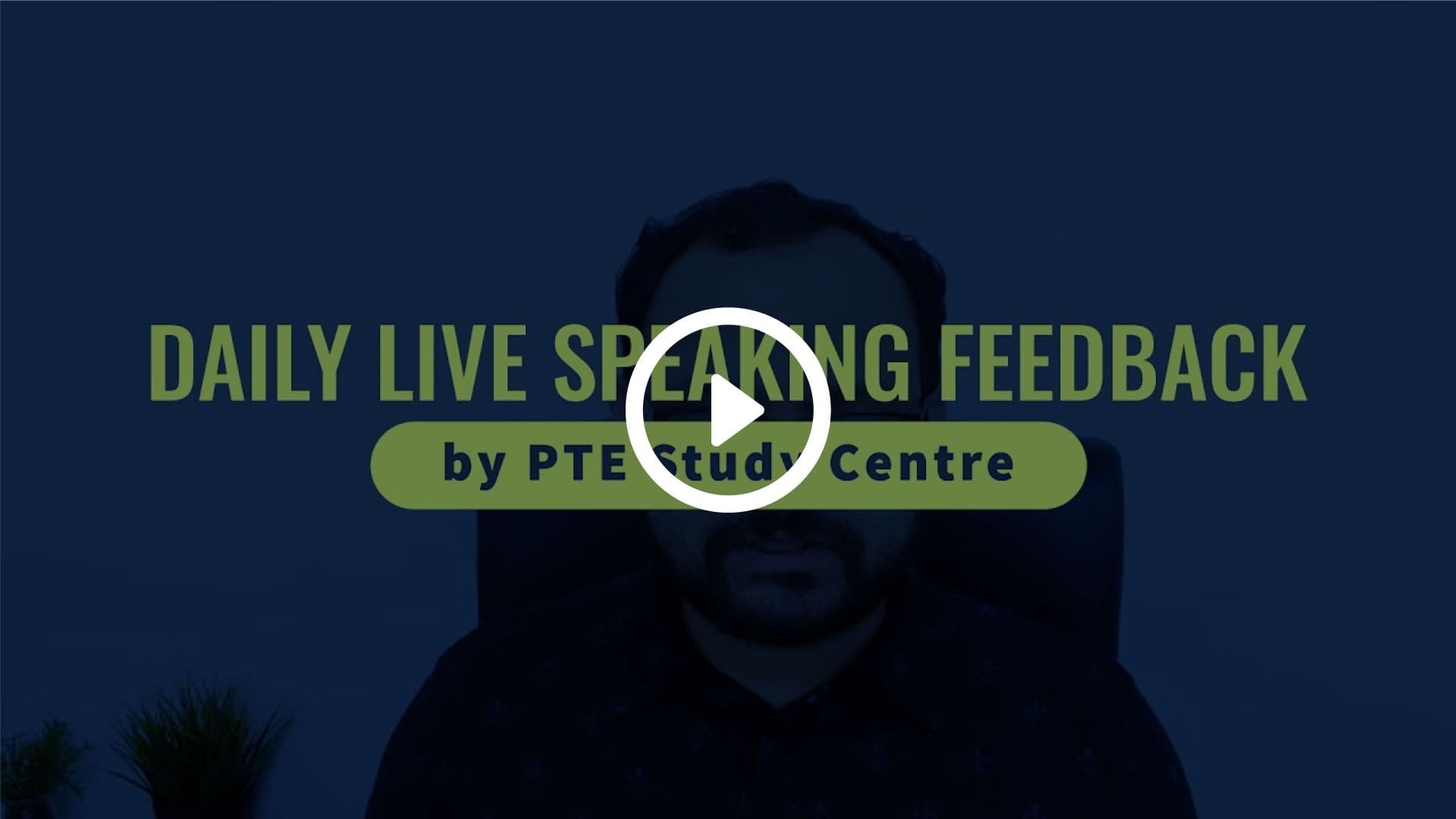 These special feedbacks are part of our Speaking Content Recognition Training, a training pioneered by PTE Study Centre in 2018-19. The goal of this training is SIMPLY to get your Speaking Score as "Fast as Possible"- GUARANTEED! NO Pseudo Strategies are Used Here!
You will find these speaking feedback sessions in our Live Class Portal. So, log into our live class portal and join the speaking feedback sessions to improve your speaking skills. You can also practice in our very own first ever AI Portal, AIWAS Plus.