AIWAS Plus
by PTE Study Centre is an artificial intelligence platform that facilitates fully automated PTE scoring for the fastest PTE preparation. Get yourself our AI-based personal trainer for your upcoming PTE exam. You don't have to visit any campus or take face-to-face consultations. Our AI platform is designed in such a way so that in the absence of a human PTE trainer, you get what you would expect from an expert trainer.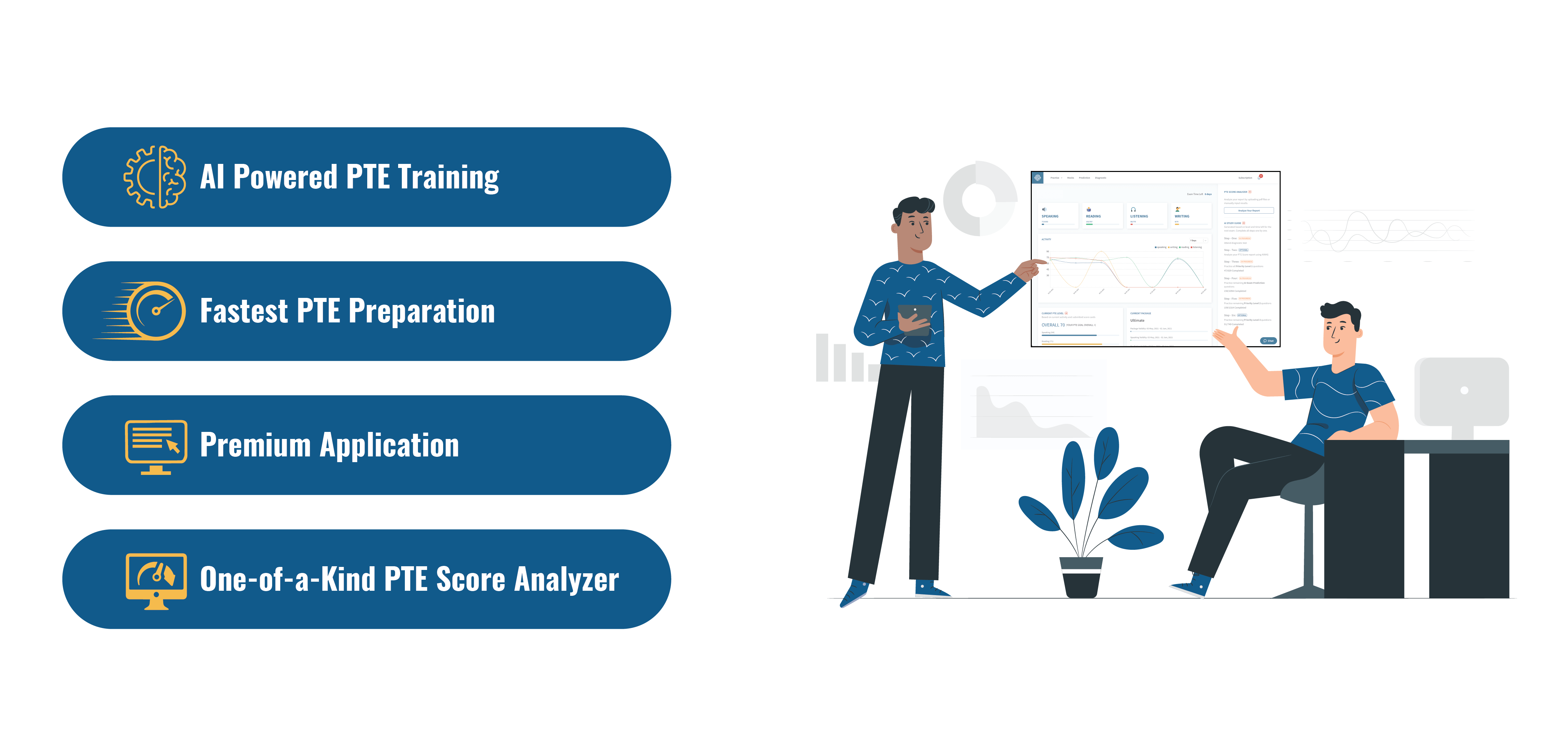 What is AI Study Guide?
This proprietary AI platform is designed to generate a roadmap for PTE candidates that is fully tailored to their individual language traits and skills.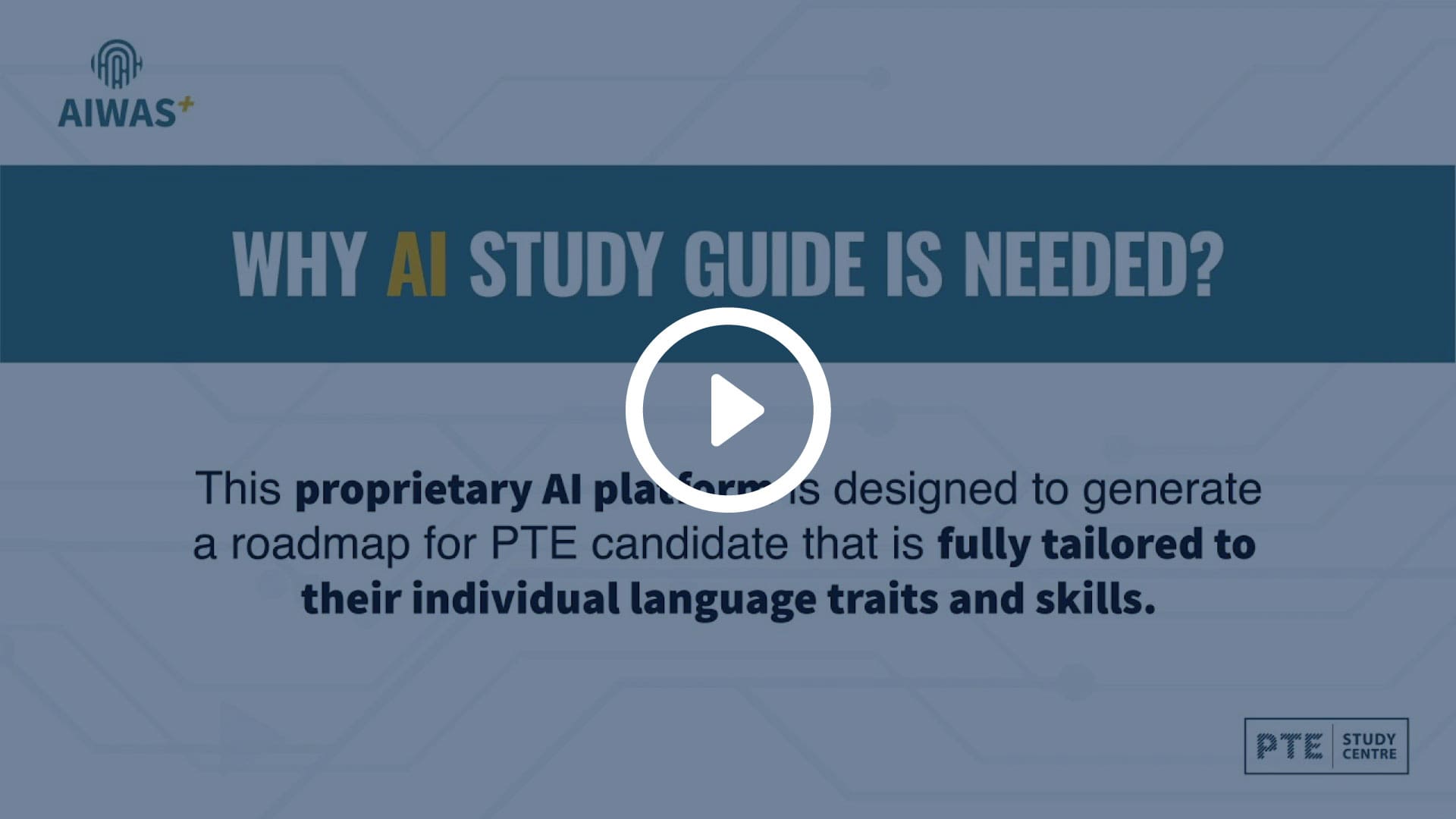 Why AI Study Guide is needed?
Prepare effectively and efficiently
AI-generated smart preparation roadmap
Achieve PTE success easily and fast
How it works?
It is generated based on preparation level and time left for the next exam. One should complete all the steps one by one.
Firstly, attend Diagnostic Test
Secondly, analyze your PTE Score report using AIWAS
Thirdly, practice all Priority Level 1 questions
Fourthly, practice remaining AI Exam Prediction questions
Fifthly, practice remaining Priority Level 2 questions
Finally, Practice remaining Priority Level 3 questions
Why it is helpful?
Makes your PTE preparation the most efficient
Updates your plan as you work through the platform and improve
Works as your personal PTE guide
Generates an intelligent study plan around your scheduled test
So, get your UNLIMITED FREE
AIWAS Plus
now and prepare for your upcoming PTE exam!