What is AIWAS Plus?
PTE Study Centre is the first one to create an artificial intelligent system that facilitates fully automated PTE scoring. The main purpose of AIWAS Plus technology is to provide you a training platform with instant AI based scoring with detailed feedback.
Why AIWAS Plus?
This is the only English proficiency test platform with pitch detection technology
It is the first ever AI platform with speaking content recognition
Fully automated AI scoring
Developed by industry professional PTE experts
PTE AI Mock Test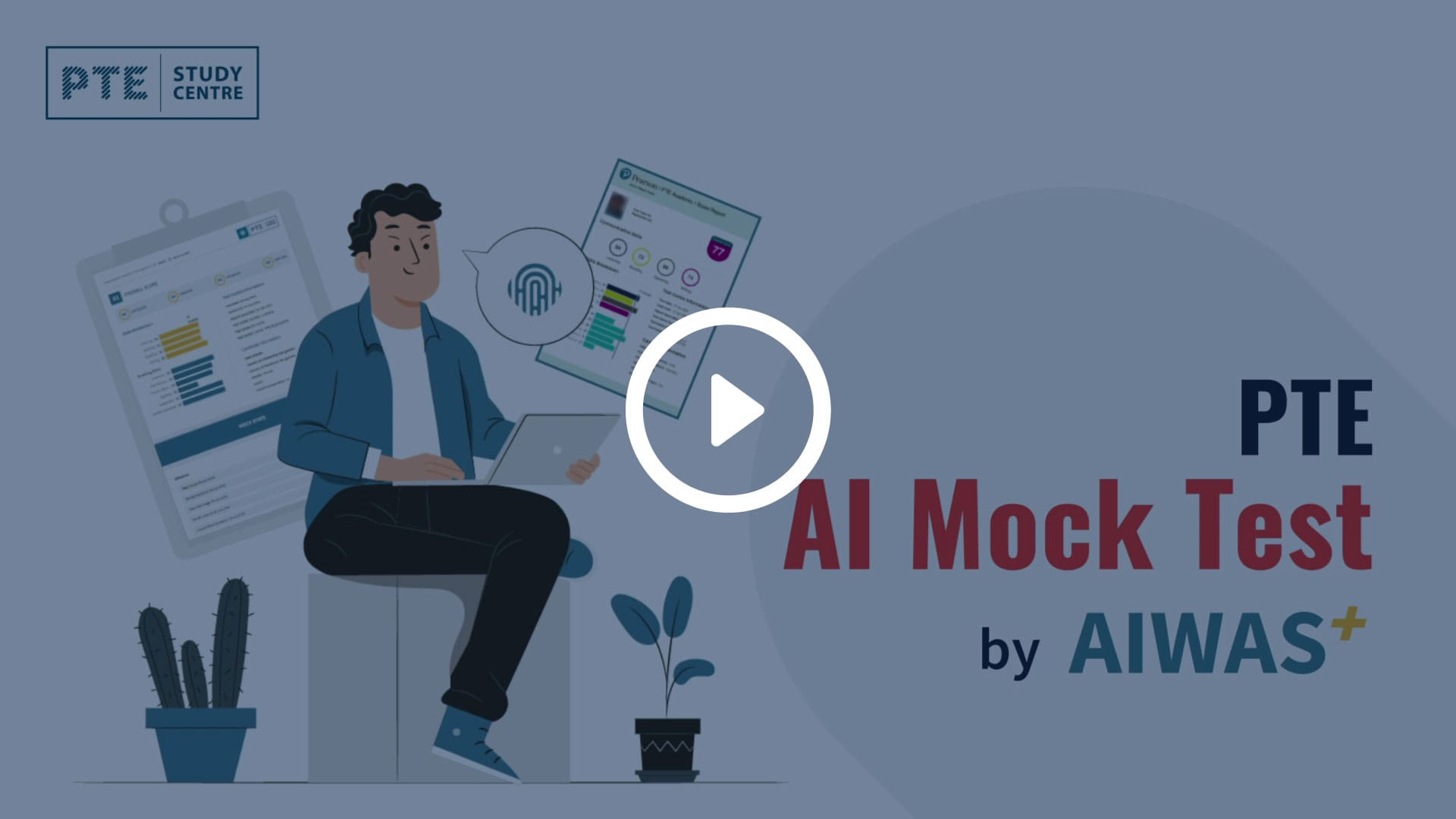 AIWAS Plus mock tests are better than any other mock tests, proven with documented records. It's almost similar like the Pearson mock test. To be precise, this mock test is even cheaper and better than the Pearson mock test with A-Z scoring details.
Our system will give you a mock report. This Mock Report with detailed analysis is a near-perfect simulation of Pearson's actual test. Throughout these mock tests, you will get a complete understanding of the actual PTE exam.
Once you attempt this mock test in our AI Platform, it will give you the proximate score that you would get if you had given the real exam on the day.
Our report have 4 parts-
Mock Report – Near Perfect Simulation: Based on your mock exam, this report is generated by our fully automated AI platform. It is exactly like the Pearson PTE report.
Topic-wise Stat Report – 1 of A Kind: This stat report shows your individual scoring of all the 20 PTE Topics.
Study Plan Based on Mock Performance: A study plan is generated by our ai based on your mock performance, indicating which area you need to improve.
In-depth Analysis – Truly Valuable: This in-depth analysis by our AI platform tells you exactly where you did wrong and how you need to improve
Why AIWAS Plus Mock Test?
Built to predict score reliably
Developed through years of experience to provide perfectly tailored advice
Ornately built speech recognizer to replicate PTE speaking scoring algorithm
Signup now to get 1 FREE Mock Test!