AIWAS Plus
AIWAS Plus by PTE Study Centre enables fully automated PTE scoring. Our virtual trainer is designed to perform exactly what you would expect from a qualified human trainer in the absence of a human PTE trainer.
Instantly identifying your strengths and areas for improvement, this virtual trainer creates a study plan based on your PTE target score. The main objective of this technology is to provide you with a training environment with quick AI-based scoring and in-depth feedback. For continuous improvement, every piece of created feedback is intuitively gathered and tracked. Additionally, it collaborates with our AI Study Guide to develop the best possible study schedule for you, updating itself as you move across the platform.
Our Success Story
PTE Study Centre is proud to say that with the help of our AIWAS Plus portal, many PTE test takers got their desired PTE score very easily. AIWAS Plus is designed in such a way that every student gets the best use of  it and get a custom study plan based on their study progress. Our recent success shows the effectiveness of our training portal AIWAS Plus.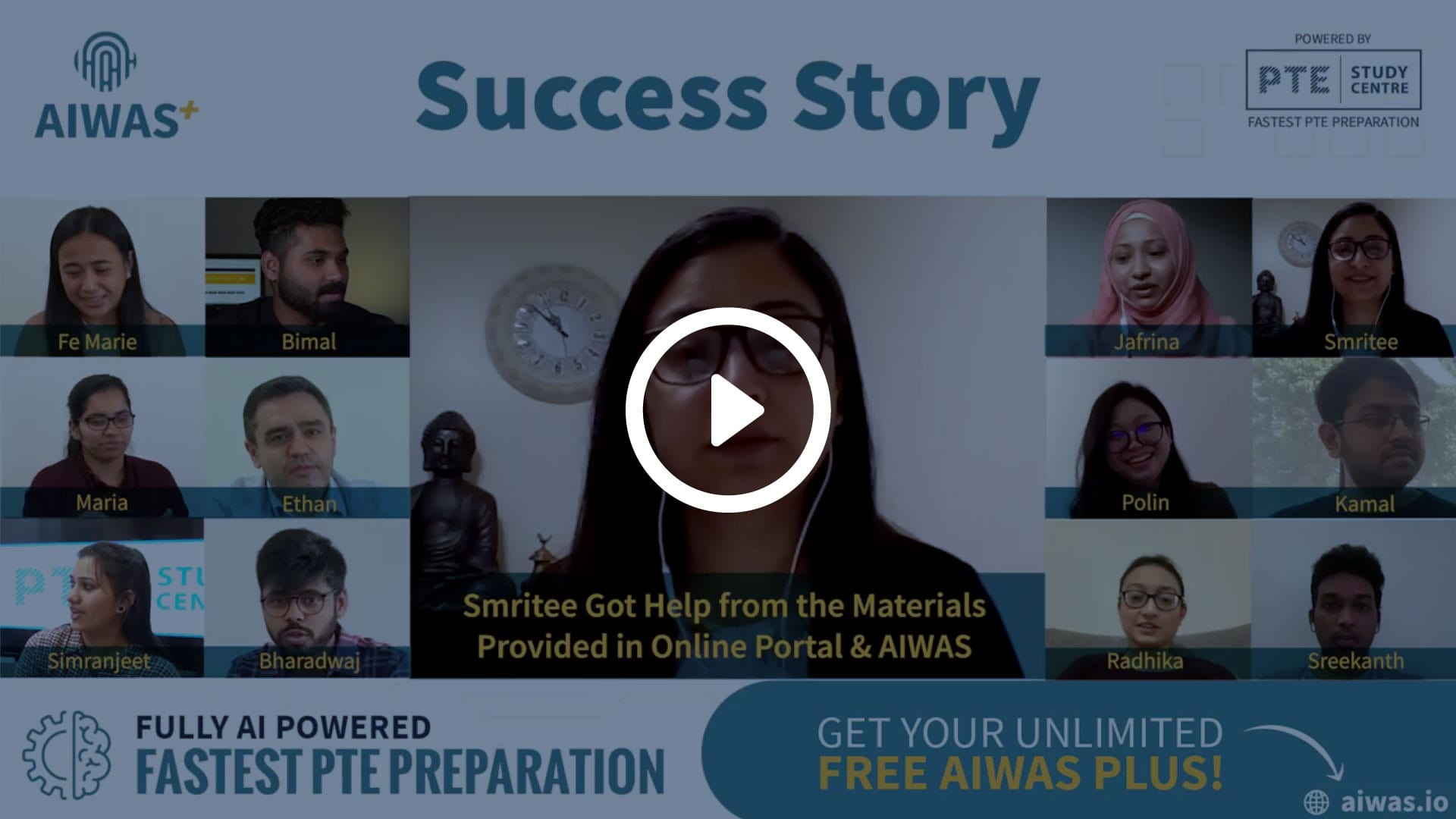 Why AIWAS Plus?
First PTE AI Platform which includes speaking content recognition
Only English Proficiency Test Platform with pitch ditection technology
Only AI PTE Platform developed by the pioneer of PTE training in Australia
Better than Other PTE Tools as it performs better than APEUni, PTE Tools, Real PTE
Signup now to get unlimited free access and start practicing for your upcoming PTE exam!